Getting married at Disney World just got even more magical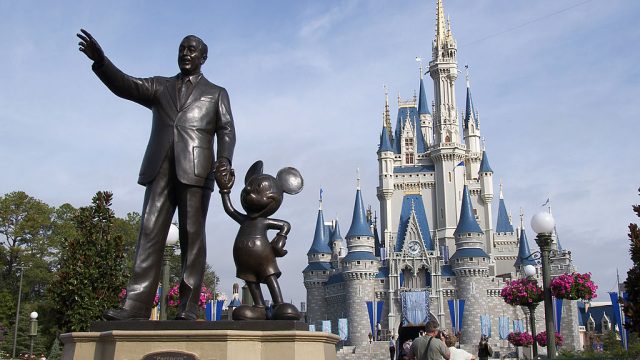 Marriage is kind of like an enchanting fairytale, especially if you get hitched at the happiest place on Earth, you know the one: Walt Disney World in Orlando, Florida. There are many magical moments that can take place at a Disney wedding, and they can all be experienced Disney's newest and most exciting wedding location: Magic Kingdom Park!
Yes, that's the Magic Kingdom. Your fantasy of arriving at a beautiful garden in Cinderella's horse-drawn carriage, and saying "I do" right in front of her grand castle and 100 of your friends and family, can literally be a picture-perfect reality.
Committing to a Disney wedding basically means you'll be creating an experience for you and your loved ones to remember until the end of time, but just incase you do forget anything, you can look back at your glorious album/s from Disney Fine Art Photography. Their presence is required at this wedding location, and no we're not complaining! Those photos would be incredible to show-off to everyone, forever.
One of the best things about this particular Disney wedding location is that the park will remain open for business during the weddings, so park goers will receive an extra special Disney World surprise as they witness brides roll up in Cinderella's stylish carriage. That's kinda cute, like spreading the love.
Phew! Walt Disney wasn't kidding about making dreams come true. Even if they cost a small fortune = worth it for the whole, "once-in-a-lifetime" thing.