"Get Out" writer-director Jordan Peele just made history, and we're standing up and cheering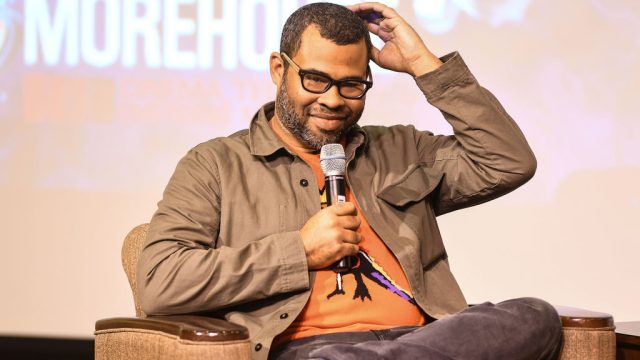 Jordan Peele has always been at the top of our hero list. How could he not be? The Key and Peele co-creator is an incredibly funny writer, actor, and director. As if we weren't already huge fans of his work, he's now a horror movie great, too. In fact, Peele just made history with his newest film, Get Out, and we couldn't be more proud.
So far, Get Out has grossed more than $110 million in box office sales, which makes Peele the first black writer-director to make a debut feature film that's made more than $100 million at the box office. Incredible!
On top of that, Get Out — about a black man who goes to visit his white girlfriend's wealthy parents and stumbles into a racist nightmare — premiered with a 100% rating on Rotten Tomatoes, which is almost unheard of. Needless to say, critics and fans alike are obsessed. Peele's blend of terror, social commentary, and comedy, making Get Out an instant classic.
 Peele addressed the amazing milestone on Twitter in the most beautiful way, saying that he would be the "first of many" and that he "won't be the last".
While Peele is not the first black director to have a movie gross over $100 million, he is the first writer-director to do so.
We're so incredibly happy for Peele. Simply put, Get Out is an amazing movie, equal parts terrifying and culturally relevant — not to mention groundbreaking. There really isn't anything like it out in the film landscape, let alone in the horror genre. That being said, we're not surprised that Peele was the one to achieve this milestone. He's been making funny, smart work that deconstructs racism since forever, and we can't wait to see what he does next.