Get ready to swoon over this majorly nostalgic collection of "Rugrats"-themed purses and accessories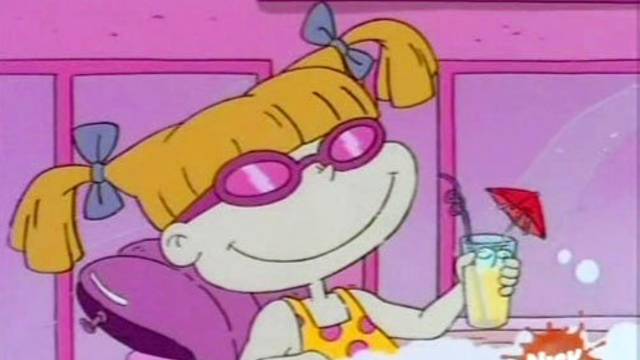 Ask any '90s kid what one of their favorite childhood cartoons was and most will likely say Rugrats. Now, purse and accessories designer Danielle Nicole is releasing a Rugrats-themed collection, and hitting us right in the nostalgia bone. And the must-buy muscle.
We might still be waiting for that Rugrats reboot, but we don't have to wait long for the 10-piece Nickelodeon collection to hit stores, because Danielle Nicole's Rugrats bags and accessories will be available in BoxLunch stores on July 14th.
Hooray for more Rugrats in our adult lives, because growing up is so overrated, "dumb babies" 4ever.
The nostalgic collection is also for a good cause.
BoxLunch is a division of Hot Topic (speaking of nostalgia), and it provides a meal to homeless shelters through Feeding America for every $10 you spend. Pretty cool, huh?
It's no secret that '90s accessories and throwbacks are in high-demand, and Danielle Nicole has already partnered with Disney to satisfy our inner child's accessory demands.
The DN Disney princess-inspired purses are incredibly adorable, so we can't wait to see what purse designs our beloved Nickelodeon characters have inspired. We do have one sneak peak:
We need that purse like…yesterday.
Yep, the Danielle Nicole designers know exactly what they're doing. Founder and creative director of Danielle Nicole, Danielle DiFerdinando, told Women's Wear Daily,
"Bold and bright hues were '90s staples."
Agreed!DiFerdinando went on to give advice for how to wear the Rugrats-themed purses, wallets, and key-chains, saying, "Style the bags with '90s fashion trends — cropped tops, high-waisted jeans, high-top sneakers, and track pants." Noted.
If you're not sure when you'll be able to make it to a BoxLunch store, the Rugrats line will be available on Danielle-Nicole.com starting August 14th, and then on Bloomingdales.com beginning in October.
 Yes, our queen Angelica is about to be seen everywhere, as she deserves.