Get that "J.Lo glow" with these Morphe palettes that just launched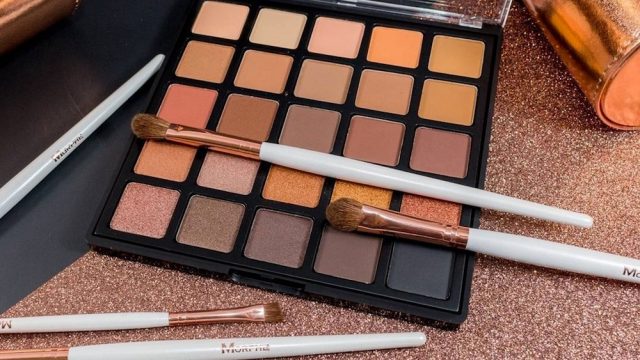 Just because the dead of winter is fast approaching doesn't mean we have to let go of our summer glow dreams! It looks like now, thanks to Morphe's newest eyeshadow palettes, we'll be glowing like J.Lo on her very best day! Today, Morphe released two new limited-edition palettes: The Bronzed Mocha Palette and the Copper Spice Palette! They're the stuff of our warm-toned dreams!
Each palette has 25 neutral, warm-toned shades ranging from matte to super shimmery, and will leave us looking like the beauties we truly are. Excuse us, but are we expected to choose just one palette? Because it seems unlikely that we will be able to do so.
And if we get a palette, we're probably going to need the matching brush set, don't you think?
At first glance, the palettes look pretty similar, but if you really take a look they each provide a wide array of shades with different undertones.
You can make these palettes yours for a totally reasonable $17.99 each, or you can buy them as a bundle for $33.98.
Ever our heroes, there is a large mirror in the case so you can get these shadows on perfectly no matter where you happen to be!
And, never far to stray from their namesake, Morphe is also releasing a limited-edition Copper Dreams brush set for $39.99. Won't they look absolutely perfect with your brand new palettes?
They're divine!
We can't wait to send our glowiest and fiercest looking selves into the winter to destroy any gloomy day that might arise. Our glow queen J.Lo would approve!
Pick up the palette of your choice and maybe even some new brushes to match, right here!