Get ready for pearl hair to take over your Instagram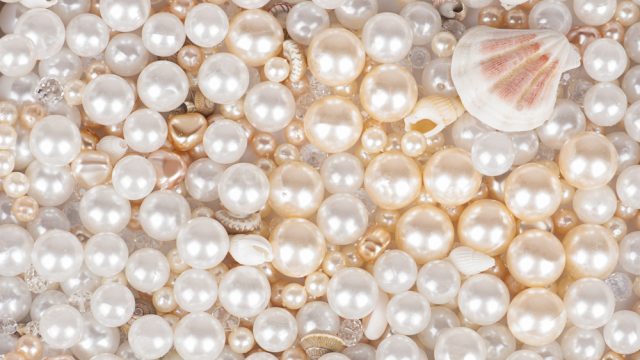 What would Instagram be without awesome beauty trends? It's so cool to see the pretty things people are doing to their appearance. Plus, it's fun to take a look at a trend before you decide to go for it yourself. So enter our brand new obsession, pearl hair. It's similar to a lot of the pastel hair trends we've been loving lately. However, it plays more with the pretty tonal variations in pearly shades. Honestly we could tell you about it all day, but it is much better if we just show you!
This is what the pearl hair trends looks like.
Gorgeous, right?
We love how well the pretty pastels compliment each other and how shiny this woman's hair is! Also, the abalone photo on the left side for comparison is so amazing. The coolest thing about this trend, though, is that there's so many ways to rock it.
You can have pink pearl hair.
This 'do would make any pearly mermaid aficionado proud.
Or you can wear a more natural, blonde, pearly shade.
https://www.instagram.com/p/BTpmm8oha5L
This is great if you want to get in on the pearl trend but you're nervous about coloring your hair too much.
There's also rainbow pearl hair, which just combines so many things we love into one stunning result.
We're loving the subtle rainbow colors in this pearl hair look. It's a great way to have some playful but muted pearly vibes.
And you don't have to have long hair to own the pearl hair trend.
This choppy, pearly bob is such an amazing take on this look.
The possibilities are really endless!
Our favorite thing about the pearl hair trend is that the only limit is your own imagination. We for one can't wait to give this perfect, pearly, mermaid summer look a try!