This German New Years tradition is so random, it's perfect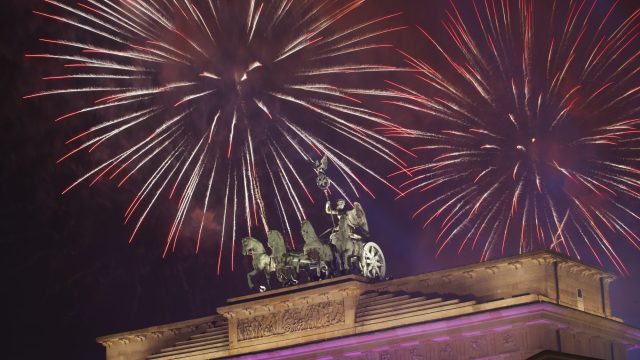 We all have our little New Years traditions. Some of us go out and ring in the new year with wild parties, others prefer to curl up at home with a few good friends and enjoy the excitement via television. Whatever your habits, they've got nothing on this popular German New Years tradition. The German population prefers to welcome the new year with an short, strange English film that consistently tops the ratings. And you thought your New Years party had style.
Dinner For One probably isn't a movie you've heard of. It's an 11-minute English-language sketch comedy that was made back in 1963. The plot involves an elderly heiress and her increasingly inebriated butler as they ring in her 90th birthday with a surreal little dinner party. And for some reason, this short film has become an enormously popular German New Years tradition. This year, 17 million people tuned in on December 31st to watch the antics of this short film, up a whopping 800,000 from last year alone.
https://www.youtube.com/watch?v=6lzQxjGL9S0?feature=oembed
Why does this movie strike such a chord with the people of Germany? Nobody really knows for certain. Maybe it's the delightfully surreal nature of the story. Maybe it's the refreshingly short length (even the most quarrelsome of families can sit quietly for 11 minutes, right?). Whatever the reasons, it's a beloved German New Years tradition and the most-repeated show in the history of television.
And this year, Netflix decided to celebrate this bafflingly popular little film with a well-meaning spoof of its own. It's slightly longer than the original (a whopping 16 minutes), and stars some of your favorite television characters.
https://www.youtube.com/watch?v=ZhiHT9kOdxc?feature=oembed
They're both weird — and totally fun.