Geri Horner (a.k.a. Ginger Spice) is releasing a charity single in honor of the late George Michael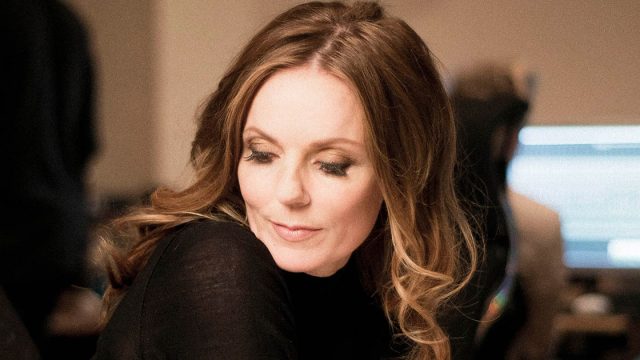 More than 12 years since she last released solo material, Geri Horner née Halliwell (aka Ginger Spice) is releasing a charity single in honor of her best friend, the late George Michael.
The track, titled "Angels in Chains," was written in memory of George Michael, who died in December of last year. Geri and George had become friends after she left the Spice Girls in 1998, and had remained close since.
Speaking to The Sun in 2013, the former girlband member fondly said that George was the only "celebrity friend I have, aside from the Spice Girls, that I tell all my secrets to." 
Now Geri has announced that she's returning to music to pay tribute to her dear friend.
"When I first heard the sad news of [George's] passing, I was nine-months pregnant with my son Monty and I was full of emotions," Geri said in a statement about the new release. "I didn't know quite what to do with my feelings so I put it in a song, which became 'Angels in Chains.'"
The track was produced by Chris Porter, who worked with George Michael for more than 30 years, including on songs like "Jesus To A Child." Porter has also worked with Elton John and David Bowie.
According to a press release, the track also features contributions from George Michael's "musical family," including his musical director Chris Cameron, his guitarist Phil Palmer, and backup singers Shirley Lewis, Lucy Jules, and Jay Henry.
"I feel very blessed to have the opportunity to work on this record with Chris Porter and the same team George had hand picked for his own projects," Geri said about the opportunity to work with George's "family."
"I am first and foremost a George Michael fan, so to be in the same studio with these amazingly gifted artists who have put their stamp of so many of my favourite records was a real privilege for me," the former Spice Girl continued. "In the process I found how healing making this record had been not only for me but also for everyone involved.
The track, which will be released on June 23rd, is described as a soulful ballad that includes lyrical references to some of the late pop singer's best known songs. The single will also give back, with profits going toward one of George Michael's favorite charities, Child Line.
"This is our way of saying goodbye to our friend and music idol, and I hope George's fans enjoy this as much as we have making it," Geri said.
We can't wait to hear "Angels in Chains," and our tissue boxes will be ready.