Geraldine Roman makes history as first transwoman elected to Congress in the Philippines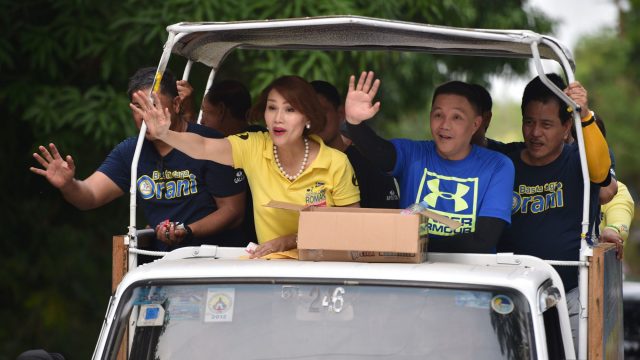 This week, 49-year-old Geraldine Roman became the first transgender politician to win a congressional seat in the Philippines, making history as the highest-ranking openly LGBT politician in the predominantly Catholic country. According to a report from CNN, exit polls indicate that she won 62% of the votes for a seat in the House of Representatives in the Bataan province, a farming community north of the capital Manila, a position which was previously held by her mother and her father before that.
While other transwomen have previously run for congress in recent years, Geraldine Roman's victory is seen as a source of hope to many in the Philippines, where divorce, abortion, and same-sex marriage are banned. The status of LGBT people in the Philippines has made international headlines recently, with news about the murder of Jennifer Laude by a U.S. Marine and when boxer-turned-politician Manny Pacquiao compared gay people to animals.
Roman has vowed to work towards enacting an anti-discrimination bill for LGBT people that would provide government protection for equal treatment in the workplace, schools, businesses, and government offices, as well repealing a law passed in 2001 that has made it impossible for transgender Filipinos to change their name and gender in legal records. While Roman has made LGBT issues an important part of her campaign, she has also stated that her priorities are the needs of the people of Bataan, as well as addressing nationwide poverty.
"Equality [is] not only in terms of gender but also in terms of socioeconomic status. To be rich or poor should not matter. Whether educated or not, people should have the same opportunities so I'm going beyond gender to include more issues," she said.
"At the start, my opponents are trying to convert my gender into an issue and it turns out that people don't mind," says Roman, who holds two masters degrees from Spain and speaks five languages."I'm elated, very, very happy. I'm also excited to work. I realise that the burden is bigger because the stereotype of people about the LGBT is we are frivolous, that we have nothing substantial to say, so I have to prove them wrong."