Legendary facialist Georgette Klinger's skin care line is relaunching
When we think of a classic, timeless skin care line that has been around for generations, Georgette Klinger and her eponymous brand comes to mind. The natural, revolutionary collection was a staple in women's routines for decades, and the closure of the shops across the country a few years back was seriously devastating — which is why we are so thrilled to hear that they are re-launching their skincare line!
For those who haven't heard of Georgette Klinger, here's some quick background info: 75 years ago, Georgette Klinger developed a line of products, spas, and facial techniques with the goal of nourishing skin naturally. Her products were revolutionary during a time when tons of harsh chemicals were still being used in makeup.  The relaunched products honor her commitment to clean beauty that is cruelty, paraben, and dye-free by using only clean, pure ingredients.
https://www.instagram.com/p/BTKHLh3jQfC
All of the products in the line have been re-created with enhanced formulas and upgraded products.
Georgette Klinger skincare products are designed to help with deep cleaning, dark spots, fine lines, sun spots, acne marks, hyper pigmentation, wrinkles, and improved cellular turnover. The brand is dedicated to helping you find your perfect skin without needing to resort to harsh measures. There's something here for every skin need!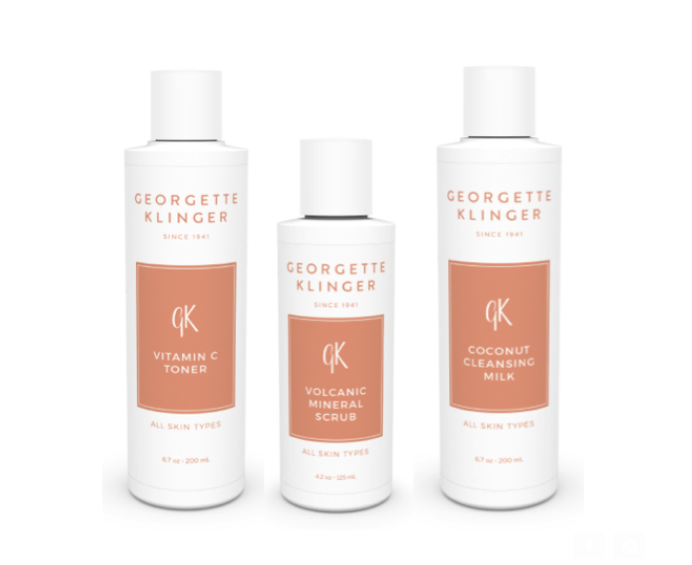 There are cleansers, scrubs, makeup removers, and more — you name it, they've got it!
Those of us who are masking addicts have got to get our hands on the Vitamin C Mask.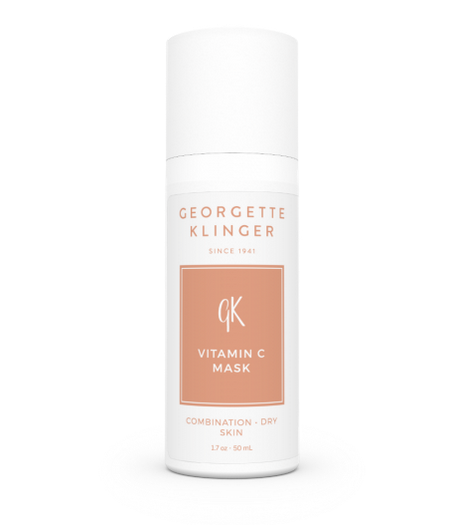 $36 is wholly reasonable for such a high-end product that protects skin by preventing damage from free radicals while boosting collagen production. This clay mask sucks out impurities and deposits nourishing argan and avocado oils to revitalize your skin. It's also made with nutrient-rich algea extract that moisturizes and softens skin.
Head on over to Georgette Klinger and see what kind of goodies you might need for your skin. And isn't the packaging just lovely? It has just a tiny hint of a vintage vibe, while still looking contemporary and clean. It's beautiful! We can't wait to try everything they've got, because if there's something we know, it's that Georgette Klinger knows their stuff and can be trusted!