George R.R. Martin's next TV show is officially happening, and it sounds like a much scarier "Firefly"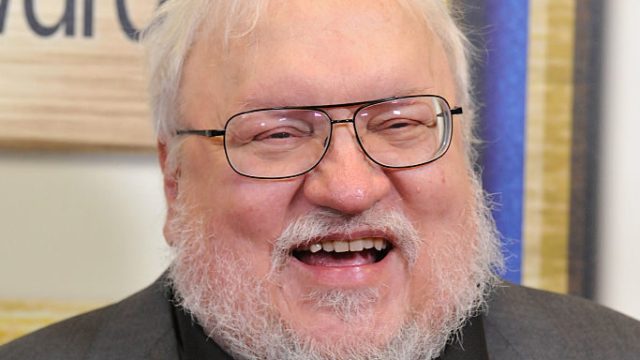 Game of Thrones isn't over yet, but George R.R. Martin's next project will soon be headed to your TV. Syfy has just ordered a pilot for Martin's novella Nightflyers! And it totally sounds like something we'd be interested in. Hint: It involves space and aliens.
While we've been on the edge of our seats waiting for Game of Thrones to come back, Syfy has been developing a series based on another story by George R.R. Martin called Nightflyers, which was also adapted into a 1987 film.
And honestly, it sounds like a terrifying version of Joss Whedon's Firefly. The series will follow a tight-knit crew of a spaceship headed to the edge of the solar system in search of aliens. But as "terrifying and violent events" start happening, life gets tough on the ship.
Okay, real talk: Will someone be wearing a Jayne hat, though?
Bill McGoldrick, executive vice president of scripted development for NBCUniversal Cable Entertainment, detailed what we can expect from the series — and it's basically getting scarier by the second.
"We are looking forward to diving deeper into George R.R. Martin's chilling world of Nightflyers. The script that Jeff [Buhler] delivered encapsulates this classic sci-fi horror story and adapts it to a platform where we can truly explore the depths of madness.
No word yet on when it will hit the airwaves but in the meantime, George, can you please finish writing Game of Thrones?