George R. R. Martin's feelings about death is bad news for "Game of Thrones" characters
Though we should know better by now, a small part of us is still holding on to the belief that our favorite Game of Thrones characters will live forever. Yes, we know this is as unrealistic as it gets – especially now that we've read author George R. R. Martin's thoughts on death.
"I think a writer, even a fantasy writer, has an obligation to tell the truth and the truth is, as we say in Game of Thrones, all men must die," Martin told Galaxy's Edge, adding: "Particularly if you're writing about war, which is certainly a central subject in Game of Thrones." (Don't we know it!)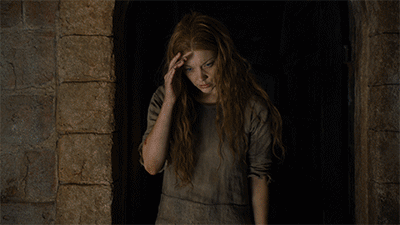 Though seeing our favorite characters drop like flies isn't ideal, Martin makes a great point. He emphasizes that he is writing about a violent topic and, as a result, death is a natural consequence. Martin feels that it should, in fact, be a key part of most stories.
"We've all read this story a million times when a bunch of heroes set out on adventure and it's the hero and his best friend and his girlfriend and they go through amazing hair-raising adventures and none of them die. The only ones who die are extras," the author explained. "That's such a cheat."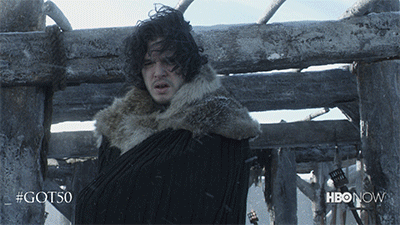 While this may be a tough pill to swallow, George R. R. Martin isn't lying. Death, at one point or another, affects us all. It's always there – yet that doesn't mean we have to be afraid of it. It is, after all, a completely natural process. Still, it pains us to hear Martin say this: "You don't get to live forever just because you are a cute kid or the hero's best friend or the hero. Sometimes the hero dies, at least in my books."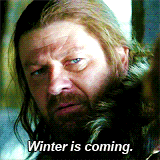 At the same time, we can't help but wonder: Isn't it hard for George R. R. Martin to eliminate the characters he's worked so hard to bring to life? The answer: "I love all my characters so it's always hard to kill them but I know it has to be done. I tend to think I don't kill them. The other characters kill 'em. I shift off all blame from myself." (Well, whatever helps you sleep at night, Mr. Martin. We'll just be up crafting crazy GOT theories in our heads.)