Even "Game of Thrones" creator George R.R. Martin is over all the sadness in 2016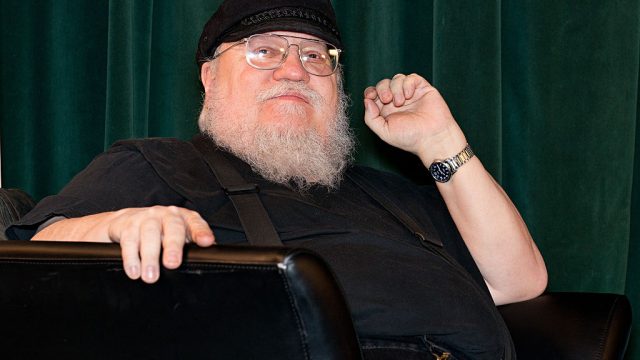 It's no secret that this year has been filled with difficulties and surprises. We've said goodbye to a ton of incredible entertainment icons in 2016. So much so, that even George R.R. Martin is ready for this year to be over.
And the general gist of his writing? This has been a tough year for everyone and it's time for it to be over. This post certainly reveals a lot about just how trying this past year was since Martin is well-known for basically killing off all sorts of beloved characters.
You know it's saying something when the man who wrote the "Red Wedding" scene can't even handle just how much we've all endured this past year.
His blog post begins with a short tribute to Carrie Fisher, recognizing that much has already been said about the iconic actress.
Martin writes, "There is not much I can say about the death of Carrie Fisher that a thousand other people have not said already. She was way too young. A bright, beautiful, talented actress, and a strong, witty, outspoken woman. Princess Leia will live as long as STAR WARS does... probably forever..."
Martin then focuses on the loss of his fellow writer, Richard Adams. Adams wrote Watership Down, among many other wonderful fantasy novels. Martin regards him as one of his most talented contemporaries. And the loss of this writer compounded with the other losses in talent throughout this past year clearly bothers him.
He writes, "A wonderful actress, a great writer. The world is poorer tonight. Please, let this wretched year come to an end."
We can totally see how Martin could be so frustrated with everything that has gone down this year. At least we're just a few days away from a total calendar restart. We are all holding out a lot of hope that 2017 will be a very positive reaction to the craziness this year has brought.