George R.R. Martin channeled his feelings about the election into this super impassioned blog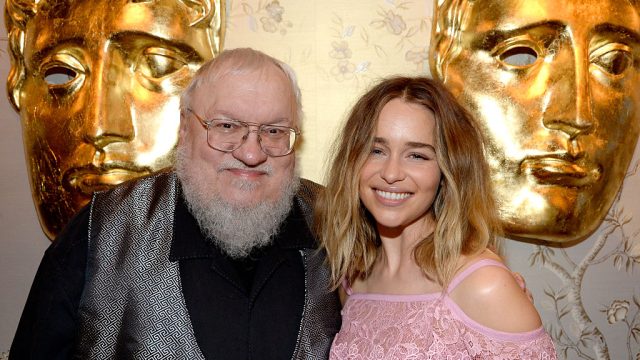 These election results pretty much affected all of us — even the creator of one of the best fantasy series of our time. Game of Thrones creator George R.R. Martin blogged about the election results, and wanted to set the record straight that he was not happy about the outcome. But as expected, his words were eloquent, emotional, and powerful. (Would you expect any difference from this multi-talented man? I mean, he dreamed up Daenerys Targaryen.)
Martin still blogs through LiveJournal, which is heartwarming in its own way. Yesterday's entry, called "President Pussygrabber," was short, to the point, and definitely something that will make you think.
"America has spoken. I really thought we were better than this. Guess not," Martin wrote. "Trump was the least qualified candidate ever nominated by a major party for the presidency. Come January, he will become the worst president in American history, and a dangerously unstable player on the world stage."
In his post, Martin notes that he's a bit fearful for the Democrats. As a minority, their voices are likely to not get heard.
But of course, he wraps everything up with a thought-provoking nod to his own series.
Over the next four years, our problems are going to get much, much worse," he concluded. "Winter is coming. I told you so."
 We're so glad that Martin summarized his viewpoint in such a straightforward manner that didn't point fingers or cause angrier, more hurtful words to be spoken. Martin, like many of us, is just a bit afraid of what's ahead.
But no matter what, we need to stay together, stop issuing blame simply out of anger, and make sure to breathe.
If you're looking for a brief pick-me-up, there's always this — Game Of Thrones Season 7 will premiere next summer, and once again be the weekly ritual that helps brighten our day.