George Michael's godson James Kennedy (of "Vanderpump Rules" fame) just posted an incredibly sweet message about his godfather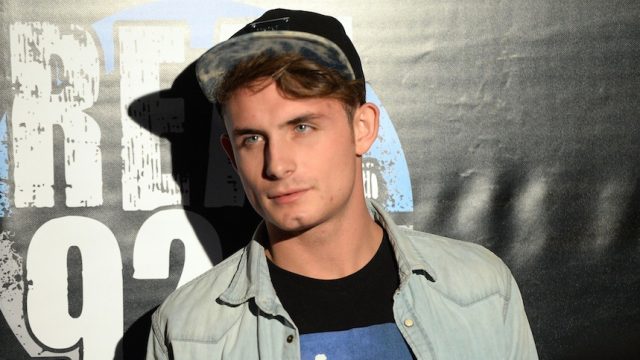 If one thing has been made clear the last few days, it's that George Michael's death has affected so very many people — both famous and non-famous alike. And George Michael's godson just posted an incredibly sweet tribute that's reminding us just how much the musician meant to those close to him.
Michael's godson, who many may already know as Vanderpump Rules star James Kennedy, is son of Andros Georgiou, who had been friends with Michael since childhood (they immigrated from the same town in Cyprus as children). The pair remained close as Michael's music career skyrocketed and Georgiou became an extremely successful music producer.
The friends were so close that Michael was made godfather to Georgiou's son James. And James just posted the following message and photo to his Instagram account:
"Rest In Peace George I'm heartbroken we never got to speak again after so many years, I can't believe this has happened, please watch over me in heaven Godfather. Enjoy paradise I love you."
He also posted this incredible throwback picture of Michael with his dad.
It can be easy to forget that famous people are just regular humans, with networks of friends and family who love them dearly. So in that spirit, we are sending out our condolences — and so much love — to anyone who knew and loved George Michael personally and is thus facing the loss of a beloved friend or relative today.
R.I.P George.
H/T Perez