Amal Clooney isn't ~too impressed~ with George's cooking, but that doesn't stop them from having a perfect relationship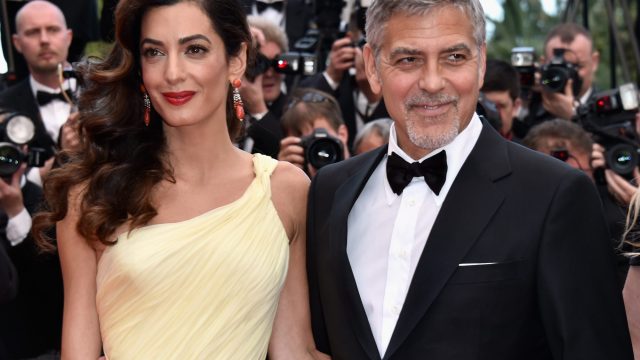 When we hear the name "George Clooney" we typically think of a sexy pair of piercing eyes, a full head of hair with the most perfect salt and pepper hue, a dazzling smile, a convicting tone of voice and superb acting skills. And with all of that, cooking is the furthest thing from our minds. The same can be said for Clooney's lawyer and activist wife Amal, who apparently isn't ~too impressed~ with his cooking attempts.
The beautiful couple celebrated their two year wedding anniversary on Sept. 27th, and according to People, the actor has to almost fool his wife to enjoy his meals. He shared some deets about their romantic celebration in an interview with E! News, where he admitted to not being the best cook in the world.
They're such a good-looking couple!
"I don't think she's ever quite impressed with my cooking, he spoke honestly. "If I slap something together — spaghetti and meatballs — she doesn't know that it comes in a jar, so I can just fool her with that one.
Clooney then went on to say how he and Amal had a "civilized" night and "mostly drank."
That sounds like a perfect night to us!
Listen…you can't have it all! And, we don't know about you, but we'd totally take jarred spaghetti sauce from Clooney any day of the week. It's never too late to learn how to cook, but in our books, his good looks, charm, and love overshadow his lack of expertise…for sure.