George Clooney's thoughts about fatherhood at 56 are actually just good life advice
George Clooney seems like a guy with a good appreciation for life. He's embracing parenthood for the first time at age 56 and seems to be taking it in stride. Granted, celebs have access to blah blah blah, money, help, whatever, and so raising kids at any age for a famous person is perhaps easier than someone who can't afford something like a nanny — but we're mostly just here for Clooney's entire attitude on the matter.
"I just have to clean the barf off of my tux," Clooney told USA Today about adjusting to fatherhood. "It used to be my barf but now it's the twins' barf. So it all works out."
All jokes aside, the actor got real about raising twins.
"Suddenly, you're responsible for other people, which is terrifying. Right now my job is changing diapers and walking them around a little bit. I really didn't think at 56 that I would be the parent of twins. Don't make plans. You always have to just enjoy the ride," he added.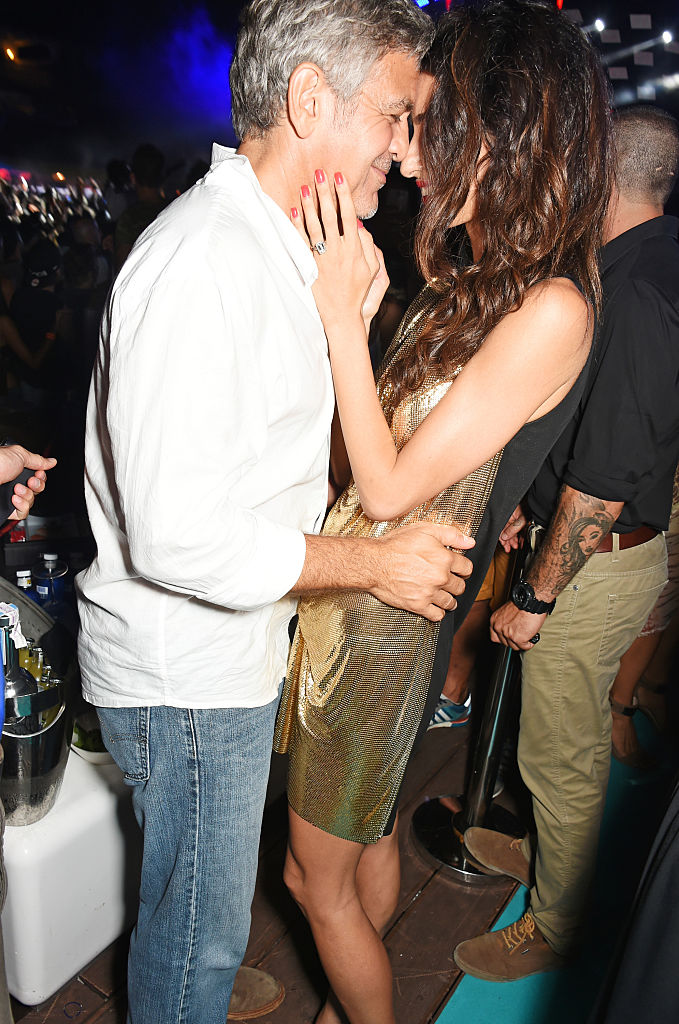 That last bit right there — "don't make plans" and "just enjoy the ride" — is simply fantastic life advice. We can plan to have kids by 32, only to find out it's not that easy to get pregnant. We can plan to start our dream job in the fall, only to learn it doesn't make us happy. We can plan to own a home, only to lose our job. Life throws stuff at you, so you might as well just hunker down and ride it out. Because who knows…you could be a parent at 56 for the first time and find it a lovely joy ride.