George Clooney finally broke his silence on being a first-time dad at the age of 56
We've heard plenty from Matt Damon on what he thinks about George and Amal Clooney having twins, but until today, none of us knew how Georgie himself was feeling about two bundles of joy coming his way at the age of 55.
Turns out, he's feeling pretty dang good!
"We are really happy and really excited. It's going to be an adventure," Clooney said during an interview with Laurent Weil on the French program Rencontres de Cinema. "We've sort of embraced it all…with arms wide open."
(For the record, if you pictured the below image in your head when you read "arms wide open," we are right there with you.)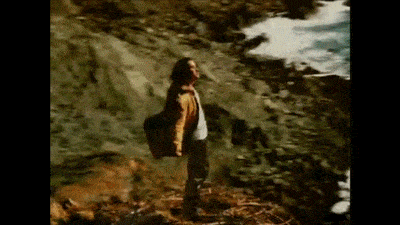 Clooney also acknowledged the fact that he's first becoming a dad at an age where many fathers are sending their children off to college. To cope with the thought of driving his kids to kindergarten during retirement age, Clooney said he's looking to 89-year-old French actor Jean-Paul Belmondo, who had a child when he was 70.
"[Thanks to Belmondo] I'm feeling a little better about being 56 by the time [they come]," Clooney quipped.
Clooney also came armed with jokes about Damon and the rest of his "very supportive" friends, who apparently had quite a laugh when they learned that the man formerly known as a permanent bachelor was becoming a family man after all.
"It got really quiet, and they all just started making baby crying noises," Clooney recalled. "And the whole table just busted up laughing."