Amal Clooney just revealed never-before-heard details about when she and George were dating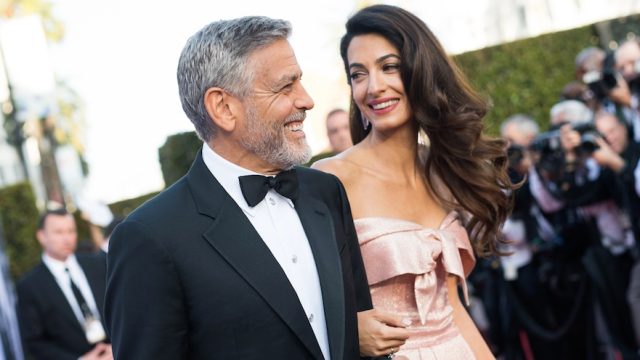 Even though they're one of the biggest power couples in the world, Amal and George Clooney generally keep their relationship private. That's probably why we love when the Clooneys share details about their beautiful romance, because what we know of the story feels like a real-life fairy tale.
On June 7th, the couple was in Hollywood to celebrate a major achievement for George — he was honored by the American Film Institute, winning the prestigious Lifetime Achievement Award. And while plenty of George's A-list friends, including Jimmy Kimmel, Jennifer Aniston, Courteney Cox, and former president Barack Obama (no big deal!) were on hand to send well wishes, it's the speech by Amal that we can't stop swooning over.
Amal admitted that somehow, it's easier for her to "address a court on behalf of a detainee than to speak publicly" about George.
"I met George when I was 35 and starting to become quite resigned to the idea that I was going to be a spinster," she shared, adding, "Then we met, started hiding out in my London flat and very soon it felt like no matter what happened I would never want to be with anyone else."
false
Of their early days together, she revealed, "I couldn't sleep when we were apart, and I'm told I would display a particular grin and head tilt when reading his text messages or the letters that he would hide in my bag."
"Five years later, none of that has changed," she added. "He is the person who has my complete admiration, and also the person whose smile makes me melt every time. My love, what I have found with you is the great love that I always hoped existed. And seeing you with our children, Ella and Alexander, is the greatest joy in my life. You fill our home with laughter and happiness, and that's even before the children have worked out that 'Dada' is actually Batman."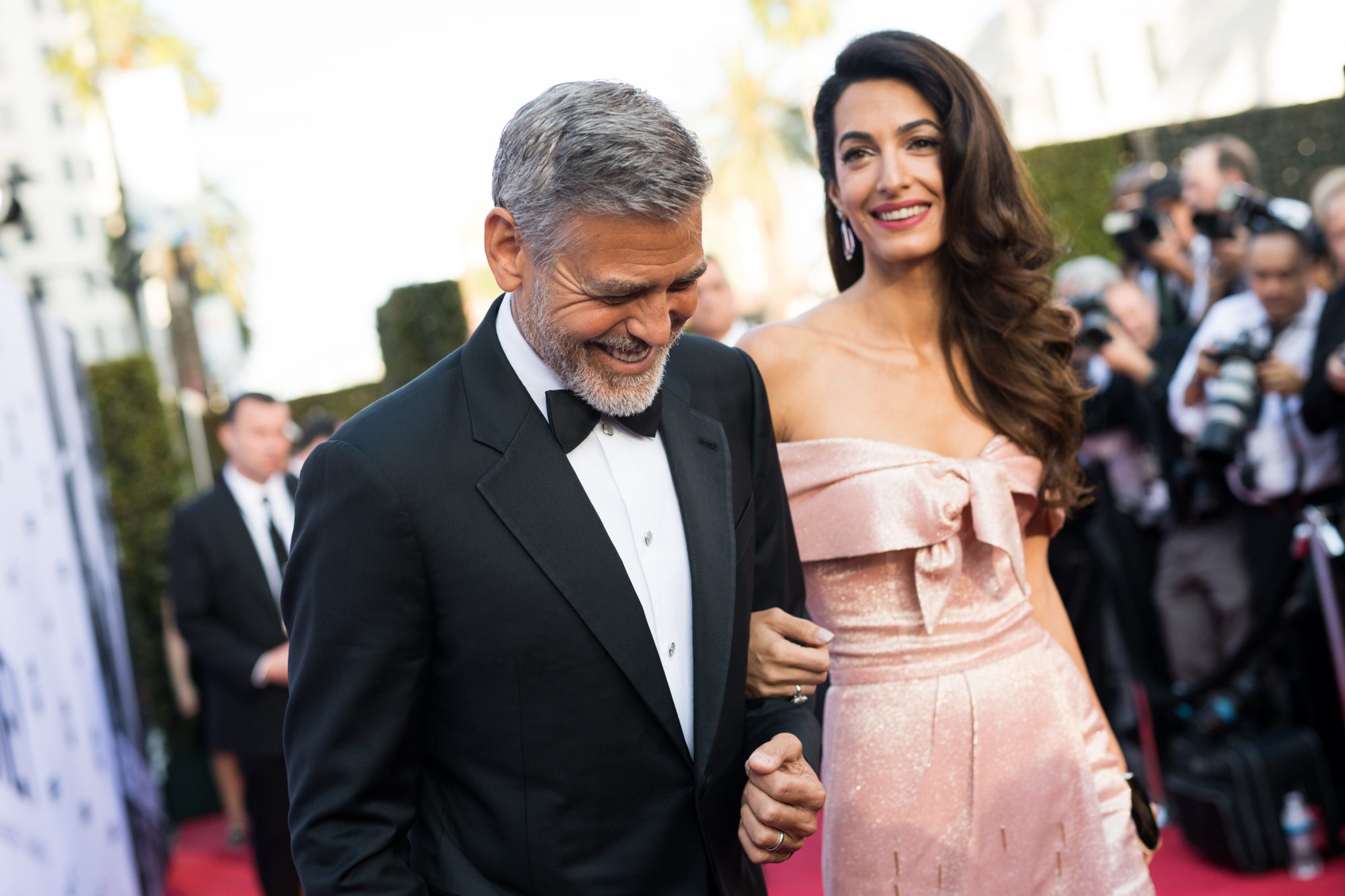 Amal went on to gush about how proud she is of her husband, and how she can't wait for their twins to be old enough to know about their dad's accomplishments.
Naturally, George teared up during Amal's heartfelt speech, and so did we, TBH. We're just gonna go ahead and say it: These two are goals, and we're here for them.