Double congrats for George and Amal Clooney, who are expecting TWINS!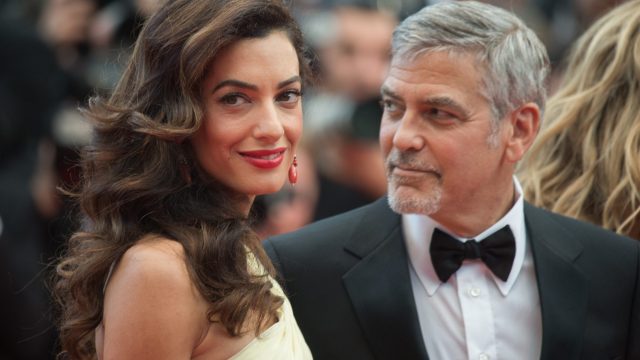 Babies for everyone! Not only that, TWO babies for everyone! Just a week after Beyoncé announced that she and Jay-Z are expecting twins, now George and Amal Cloney have some major news to share: The couple will soon be proud parents to twins!
Multiple sources have now confirmed the news, and according to People (who spoke to those in the George and Amal know), they "[have] let everyone in both families know quietly…they're all very happy."
If they're happy, we're besides ourselves with excitement! George — known for a very long time as one of the world's most eligible bachelors — married Amal back in 2014. And if you think George's acting resume is impressive, you seriously need to spend some time learning about all that Amal has accomplished. She is a barrister (read: A fancy name for a damn impressive lawyer) who specializes in international law and human rights.
Basically, Amal is doing her best to save the world, and we're nothing but impressed with her day in and day out. George is cool, too. I mean, he is Danny Ocean, after all.
This will be the first child for the happy couple — ahem, first two children for the couple. They're having twins, after all, and that means double the ah-mazing George and Amal genes in the world. Paired up with Beyoncé's beybies, this foursome could literally save the world one day. We can't wait to meet them! And by meet, we mean, look at a thousand pictures of them on the internet!