George Clooney says his baby daughter looks just like Amal, and aww
We love hearing about celebrity parents and their kids. And now George Clooney is winning all the points in the fatherhood department. He's honest, admitting that even as a celebrity parent, you may not always be in control. He's also shared great advice about raising kids, plus a no-nonsense approach to choosing names, as he did with twins Alexander and Ella, now 3 months old.
Yet in a recent interview with People while attending the premiere of his new movie Suburbicon at the Toronto International Film Festival, the new dad did us all in.
George Clooney admits his daughter Ella looks just like mom. *cue the waterworks*
"My daughter looks exactly like Amal, he said. "She has big beautiful eyes. It's incredible.
Seriously? How loving can this dad be?
While Ella may have Amal's eyes, George Clooney's parents recently said both the twins take on dad's nose. Honestly, with George and Amal Clooney as parents, we think these kids have it made in the good-lookin' genes department.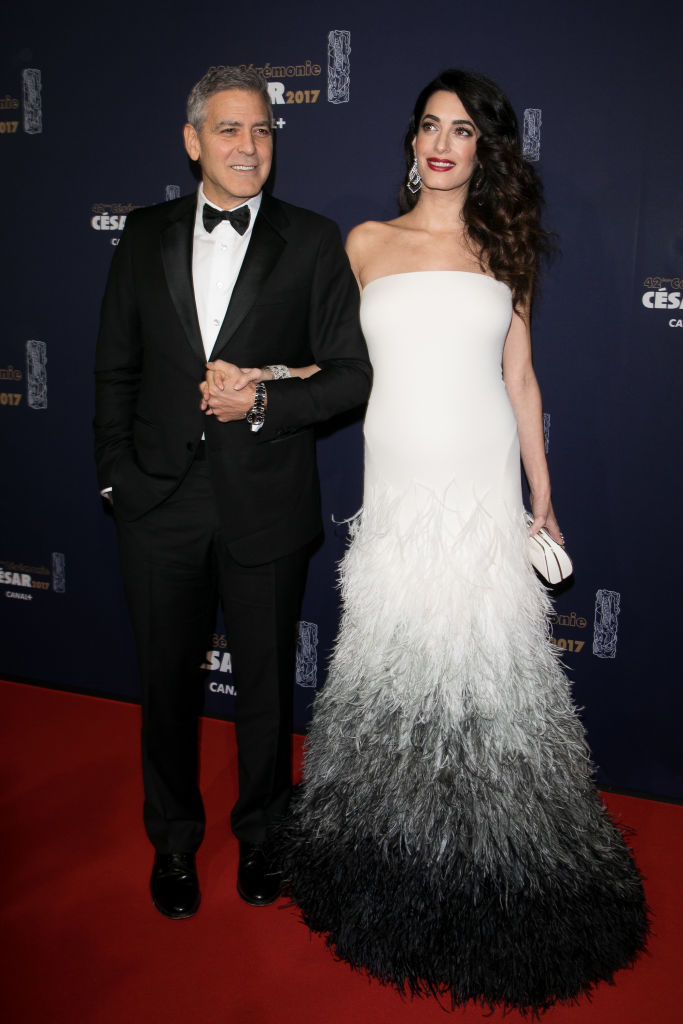 Clooney, 56, gushed on the red carpet about his children, saying he's "so excited" about fatherhood.
The actor-turned-director also admits the most surprising thing about becoming a dad is that there's no control.
"[I was surprised] how much I thought I had in control and how little control I actually have, he said. "I have none! I think everybody quickly realizes that.
George's wife, human rights lawyer Amal, did not attend this premiere. But she did stun in a lilac Atelier Versace dress by her husband's side last weekend as they attended the Venice Film Festival.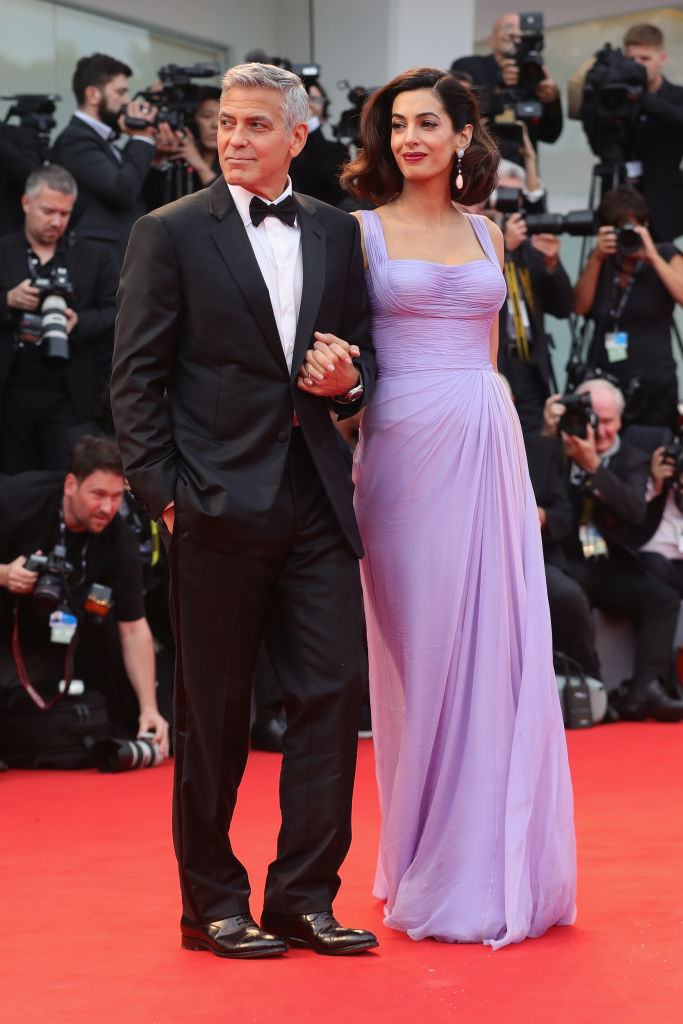 These twins have got it made with two loving parents, and charitable ones, too. George Clooney is teaming up with celebrities like Beyonce, Oprah Winfrey, and Julia Roberts to put on a one-hour telethon to raise money for victims of Hurricane Harvey.
We can't wait to hear more news about the twins, plus more advice and parental revelations from George and Amal!