According to George Clooney, Amal Clooney will probably give birth really soon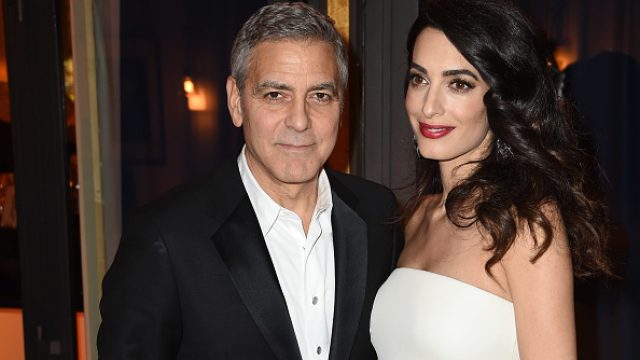 When we first found out that Amal Clooney was pregnant, we were thrilled for her and her husband George Clooney. We know they're having twins, and we know they're due in June sometime. But other than that, we haven't heard much else about the pregnancy, because Amal Clooney is a pretty busy woman and she's been doing some amazing work as a human rights attorney.
Clooney was supposed to attend a ceremony in Armenia on Memorial Day, May 29th, to present the Aurora Prize for Awakening Humanity, but he instead sent a video message, since he couldn't make it overseas. For a very important reason.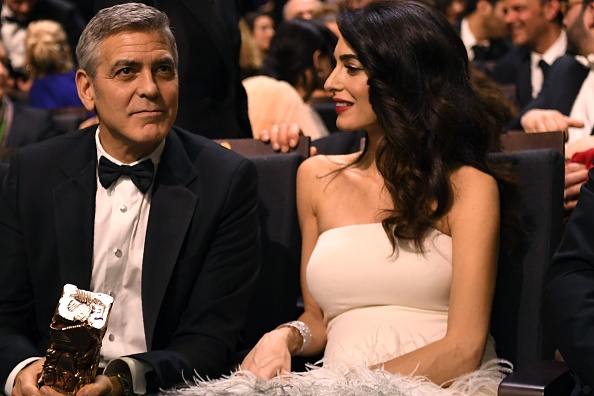 "I'm sorry that I can't be with you all tonight in Yerevan, but I can say in all sincerity that I am with you in spirit," Clooney said to kick off the video.
"I really would have been there, but if I came there and my wife had twins while I was there, I could never come home," he joked.
But seriously, imagine what would happen if he had traveled to Armenia and Amal had given birth. We're sure he wouldn't have wanted to miss that special moment.
In earlier interviews, Clooney revealed that he and his wife have adjusted their travel plans to better accommodate her pregnancy and ensure that she remains healthy. It seems like the Clooneys know what they're doing, and they're both equally excited to welcome their first children into the world. We wish them the best and can't wait to greet the twins!