George and Amal Clooney donated $500,000 to the March For Our Lives, and they plan to be there, too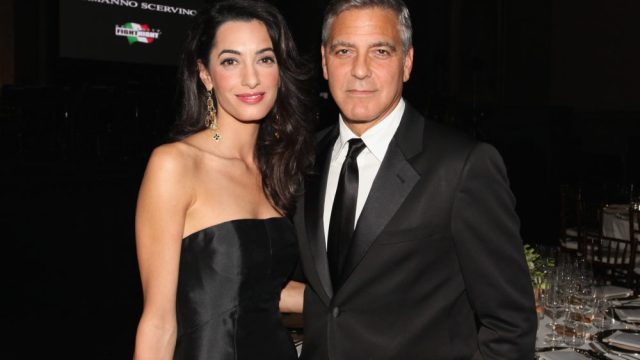 After the devastating February 14th school shooting in Parkland, Florida, students are taking action. The "March For Our Lives" is a student-organized march dedicated to ending gun violence and promoting common sense gun laws.
"March For Our Lives is created by, inspired by, and led by students across the country who will no longer risk their lives waiting for someone else to take action to stop the epidemic of mass school shootings that has become all too familiar," the official website for the march states. "In the tragic wake of the seventeen lives brutally cut short in Florida, politicians are telling us that now is not the time to talk about guns. March For Our Lives believes the time is now."
The march is scheduled for March 24th in Washington, D.C., and George and Amal Clooney have just donated $500,000 to the cause in the name of their twins, Alexander and Ella. George Clooney also noted that they planned to attend the event in person.
"Amal and I are so inspired by the courage and eloquence of these young men and women from Stoneman Douglas High School," he said in a statement, according to Time. "Our family will be there on March 24th to stand side by side with this incredible generation of young people from all over the country...in the name of our children Ella and Alexander, we're donating 500,000 dollars to help pay for this groundbreaking event. Our children's lives depend on it"
Cameron Kasky, a student at Marjory Stoneman Douglas High School, set up a GoFundMe for the march, stating that the students behind the event have been working hard to make it a success.
"The funds will be spent on the incredibly difficult and expensive process that is organzing a march like this," he said on the March For Our Lives GoFundMe page. "We have people making more specific plans, but for now know that this is for the march and everything left over will be going to the victims' funds."
We're sure the Clooneys' donation will go a long way, and we, too, are so inspired by the young people working together to create positive and lasting change.