George and Amal Clooney Donated $100,000 to Lebanese Charities After Explosions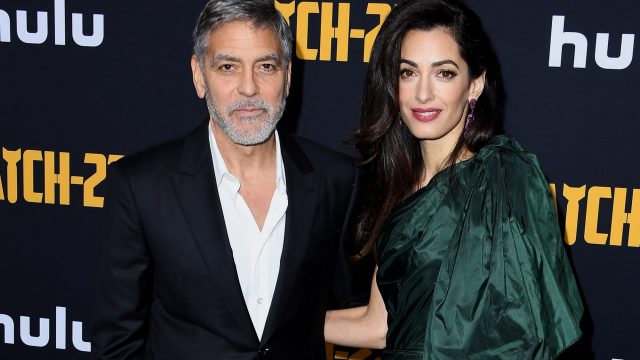 George and Amal Clooney are sending aid to the people of Lebanon after a massive pair of explosions devastated the capital city on Tuesday. Amal has a personal connection to the tragedy as she was born in Beirut, where the explosions hit, injured thousands, and killed over a hundred people. To offer aid to those affected, the Clooneys have donated $100,000 in total, divided equally among three organizations, ET reports.
"We're both deeply concerned for the people of Beirut and the devastation they've faced in the last few days," the couple shared in a statement to ET. "Three charitable organizations we've found are providing essential relief on the ground: the Lebanese Red Cross, Impact Lebanon, and Baytna Baytak. We will be donating these three [organizations] 100,000 dollars and hope that others will help in any way they can."
Amal Clooney was born in Beirut, and she left the country during the Lebanese Civil War when she was 2 years old. The human rights lawyer and her family settled in England.
This isn't the first time the Clooneys have sent funds to Lebanon.
When donating over $1 million to coronavirus relief efforts, the couple included the Lebanese Food Bank among the organizations on their donation list. The Lebanese Food Bank is one of many organizations that is currently accepting donations to directly aid those affected by both the recent explosions and the country's ongoing crises.
Along with the explosions, the people of Lebanon have been battling economic collapse, famine, political unrest, and the coronavirus (COVID-19) pandemic. Find out more ways to help and places to donate here. Hopefully, more celebs and those with the means will take the cue from Amal and George and step up to help the people in Beirut and across Lebanon.