We're so in line with these gorgeous geometric cakes!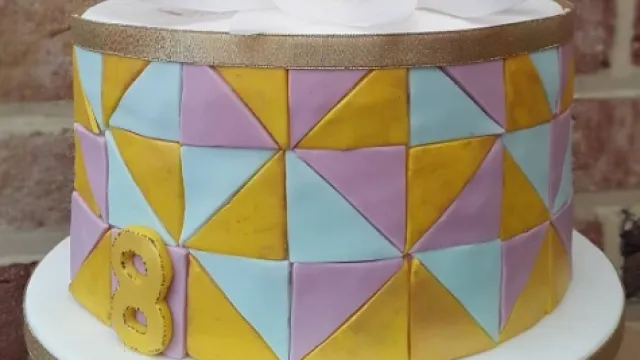 We love cake.
Chocolate cake, vanilla cake, carrot cake, angel food cake, strawberry shortcake, birthday cake, wedding cake, "I'm sorry I forgot to pick you up from the airport" cake — all the cakes.
But we just met a certain type of cake we didn't even know was missing from our lives — geometric cakes.
A geometric cake is exactly what it sounds like it would be. It's a cake that features gorgeous geometry-based designs, leaving everyone who looks at it completely satisfied. And we assume the people who eat it are also satisfied.
#geometriccakes is an actual hashtag on Instagram, and we're so glad we found it.
BECAUSE CAKE AND PERFECTLY SHAPED THINGS!
So for your enjoyment and ours, here are some of our favorites.
There's no denying this cake is pleasing to look at:
Oh my yes:
Is it legal to marry cake?
We're in love:
Possibly too pretty to eat. JK we'd def eat it: