Geode hair is the new ethereal trend you'll want to try this season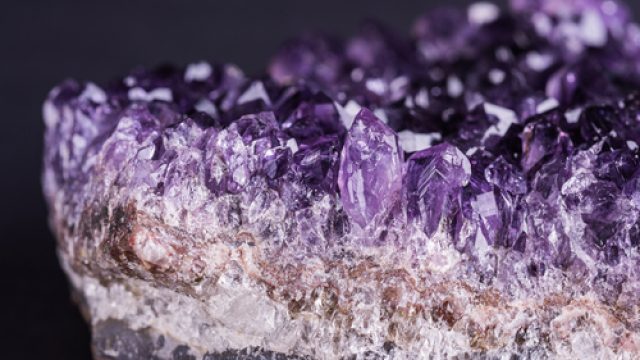 Crystals rule everything around us — jewelry, home decor, makeup, and now hair! As if the rose quartz hair trend wasn't enough, geode hair is here and it's ready to make you feel like the otherworldly beauty you are.
If you've ever felt completely entranced by an amethyst geode, staring into its multifaceted glamour, then you know exactly how entrancing this hair trend can be. The older sister of the ombre meets the colorful hair trend for this season's prettiest new hair color. The best part is that geode hair really does look like a geode, imitating the depth and color of the crystals with soft purple, fuchsia, and blue tones.
Although the most popular are the amethyst style colors, you can play around for whatever is best suited for your hair. Think pinks, violets, purples, and indigos for some extra magick. To get the look, a hairstylist will lighten the ends of your hair, and then tone it to a white blonde before layering the colors with the darker on the ends and the lighter farther up the hair. The results are not only mesmerizing, but really stunning.
If you're feeling like you need change, or simply want to embrace your inner crystal child this spring, then don't fret. Amethyst hair is here, and we are also here for it. Just make sure you go to a professional to achieve this look. You won't regret it!