Here's the heartbreakingly sweet reason why Gene Wilder kept his illness a secret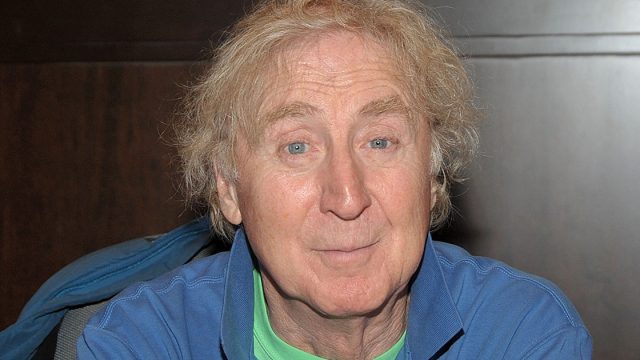 Yesterday (August 29) saw the sad passing of Gene Wilder, the actor of stage and screen most known for his role as Willy Wonka in the 1971 film Willy Wonka and the Chocolate Factory. 
https://www.youtube.com/watch?v=SVi3-PrQ0pY?feature=oembed
In a statement released by Wilder's nephew, Jordan Walker-Pearlman, on behalf of his family, he said that the actor, who was 83 years old, died of complications from Alzheimer's Disease.
In the statement, Walker-Pearlman explained why the legendary actor wanted to keep his illness a secret and it's heartbreakingly beautiful.
"The choice to keep this private was his choice, in talking with us and making a decision as a family," he said. "The decision to wait until this time to disclose his condition wasn't vanity, but more so that the countless young children that would smile or call out to him 'there's Willy Wonka,' would not have to be then exposed to an adult referencing illness or trouble and causing delight to travel to worry, disappointment or confusion."
Continuing, Wilder's nephew said, "He simply couldn't bear the idea of one less smile in world." 
The statement also disclosed how Wilder spent his final moments, and it's equally as sweet and sad.
"As our hands clutched and he performed one last breath the music speaker, which was set to random, began to blare out one of his favorites: Ella Fitzgerald," the statement reads. "There is a picture of he and Ella meeting at a London bistro some years ago that are among each our cherished possessions. She was singing 'Somewhere Over the Rainbow' as he was taken away." 
?
We're sure that Gene Wilder will be sorely missed and our thoughts are with his family and friends during this time.
Read the full statement below.