Gendry from "Game of Thrones" holding the world's tiniest mouse like his own baby will destroy you
As if the possibility of Gendry returning to Game of Thrones wasn't enough to make us weep happy tears, actor Joe Dempsie (who we're SURE you know very beautifully plays Gendry on Thrones), has to go and do something so ridiculously cute that our ovaries basically explode.
GAH! Gendry…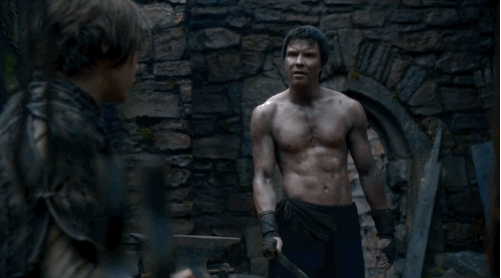 Gendry's IRL BFF, Grey Worm (aka Jacob Anderson) – seriously, these guys are super close outside the world of Thrones and it's crazy adorable, check it out here – recently posted a video of Joe CODDLING A FREAKIN' BABY MOUSE and it's just too damn sweet (unless you have a ~problem~ with rodents, then…maybe this will make you want to vom?).
Here's Gendry coddling the teeniest, tiniest, cutest baby mouse.
THEY EVEN NAMED IT: "Baby Steven!!!!!"
Jacob's comment reads: "Mama Dempsie and Baby Steven. So proud of this guy stepping up as a father and a mother in hard times."
Of course, now we have a billion questions, but mainly we're wondering WHERE did this lil' mouse come from? Is he a Game of Thrones extra? JK, JK. Or just the world's luckiest little soul who got to rest in the warm safe arms of Gendry?
This is just too much cuteness.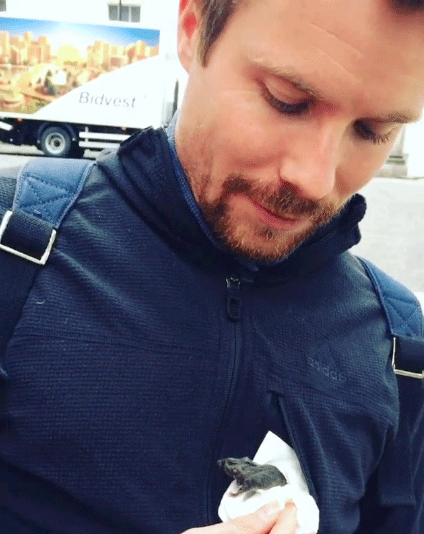 Wherever this adorable guy came from, we're hoping he's somewhere warm and happy, enjoying a nice piece of cheese while "Mama Dempsie" rows back into our Game of Thrones hearts.
See you soon…we hope!