Slay the aisle in these gender-neutral wedding wear pieces, from dapper vests to sleek suits
So you're ready to take the plunge and get all spoused up, congrats! You've found your person, and you're headed to the courthouse. Maybe you're having a destination wedding (luckyyyyy) or going somewhere out in nature to make it official. But what type of gender neutral wedding wear to choose for the big day?
Gender roles are changing both within the institution of marriage and at the wedding ceremony. If you're Mx. and not a Mrs., you've got some gender neutral options for the big event. There are beaucoup brands offering pieces that work for someone who's neither bride nor groom on their wedding day.
Wedding wear doesn't have to be a frilly femme princess dress or a stiff-shouldered rented tux. These are outfits for those who don't conform — masc of center, androgynous, tomboy, and more.
Here are some pieces we love:
1Wildfang The Empower Ivory Tux Blazer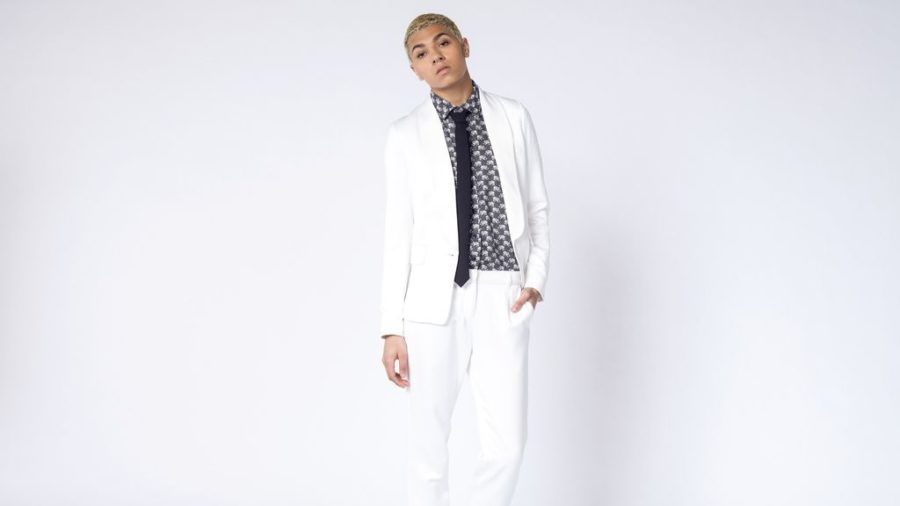 Take note: Wildfang goes up to size 20 in trousers and 2X in tops. This is a perfectly fitted jacket to pair with…
2Wildfang The Empower Ivory Trouser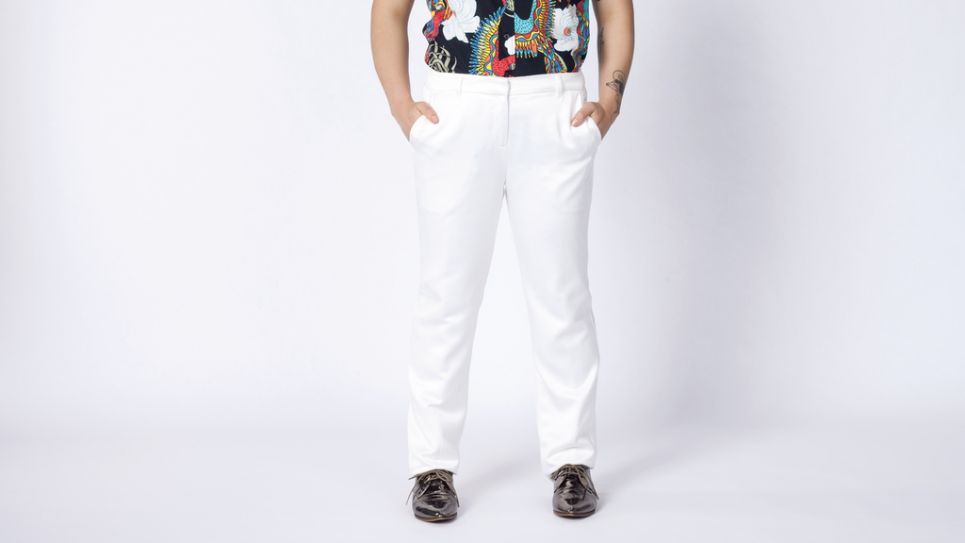 You'll definitely wear this suit again.
3Vesper Contrast Tuxedo Jumpsuit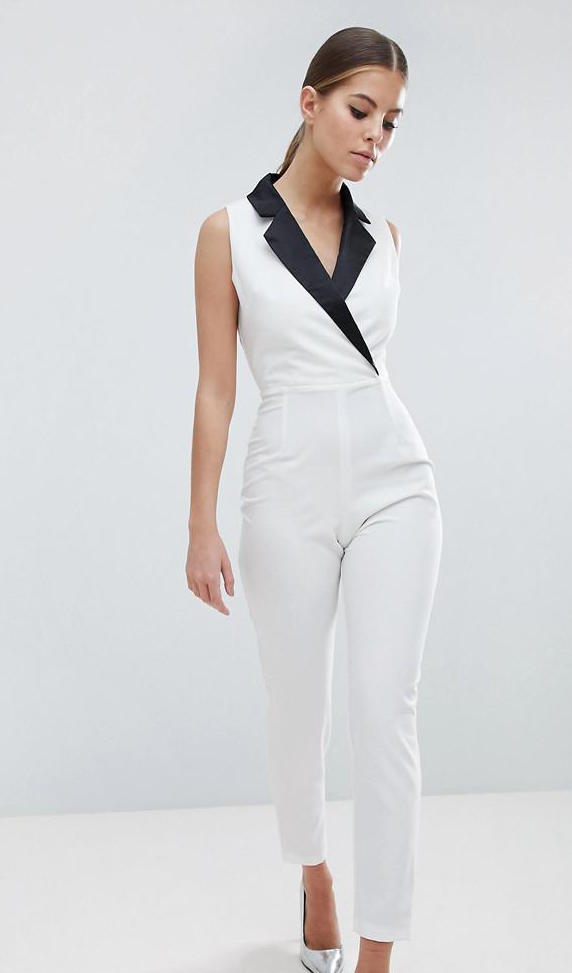 Possibly easier to maneuver in the bathroom than a giant floofy wedding dress.
4Hautebutch Suit Jacket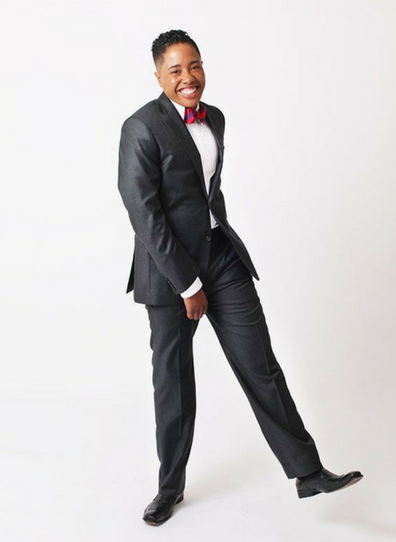 Dapper AF.
5VEEA Anchor Shirt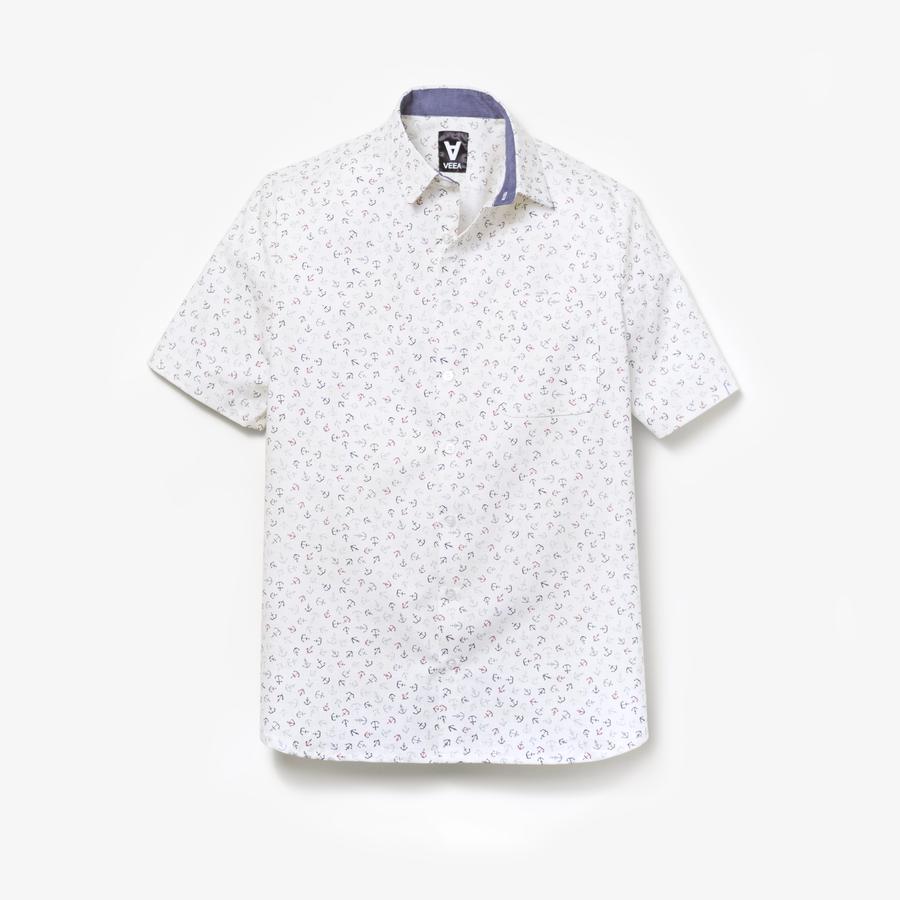 Beach or boat wedding? Be your bae's anchor in this cute print.
6ASOS DESIGN Tux Mini Dress With Belt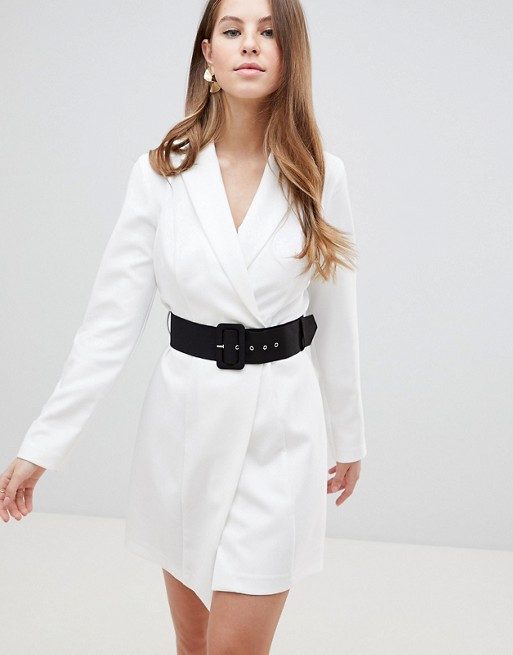 Marlene Dietrich-approved.
7Monki Oversized Shirt Dress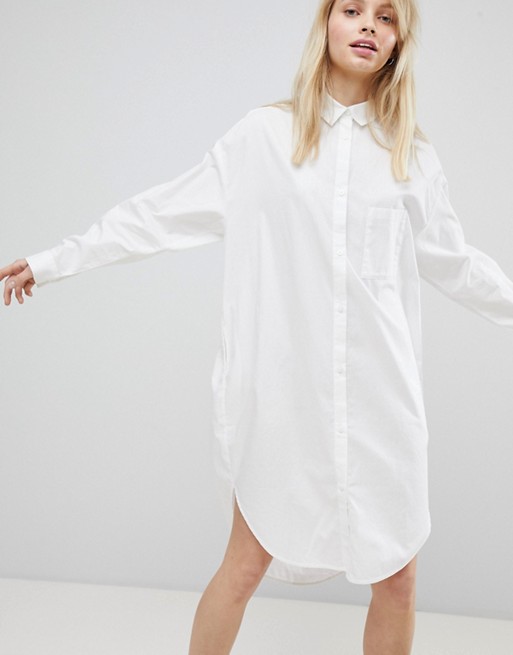 Paired with pants and a jacket or heels and a crown, this shirt or dress or shirt dress works on everyone.
8HauteButch Yeoman Vest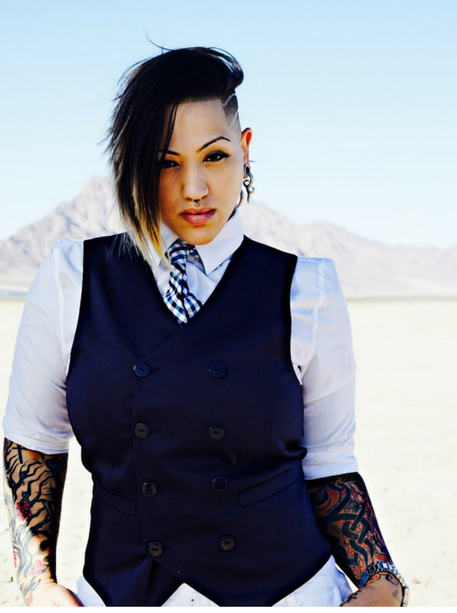 Yet another layer of swag.
9White Casual Dress Shirt by VEEA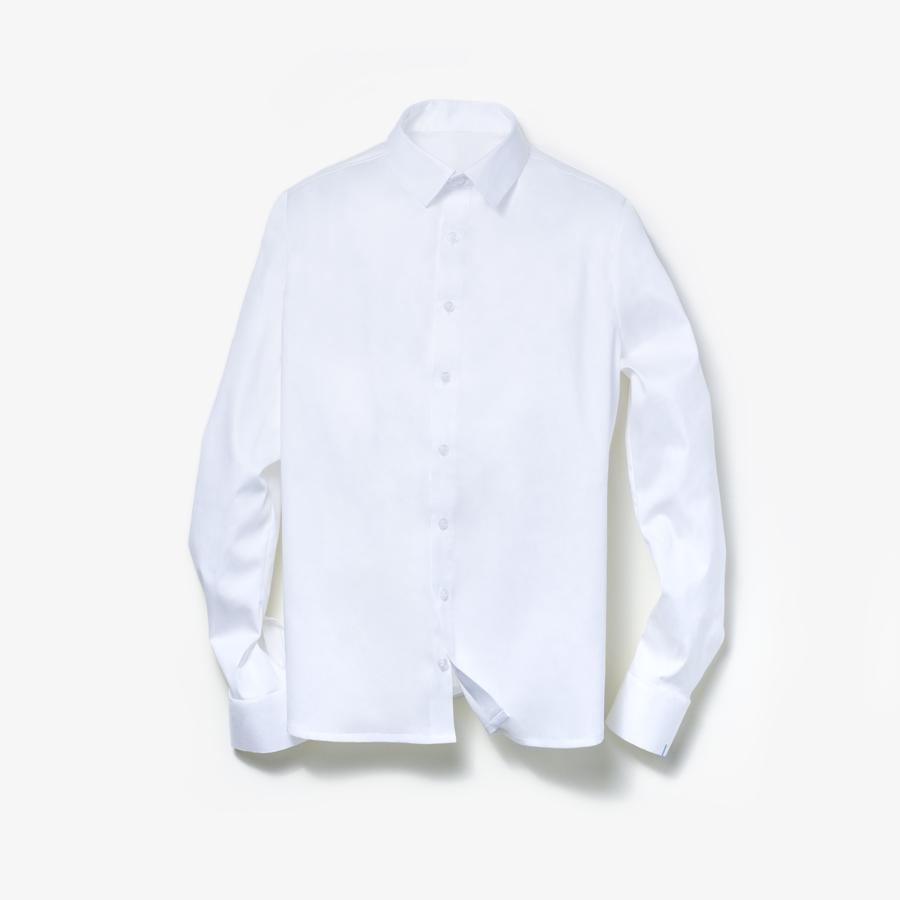 A classic shirt that's made-to-order for a perfect fit.
10Cilium Point Tripler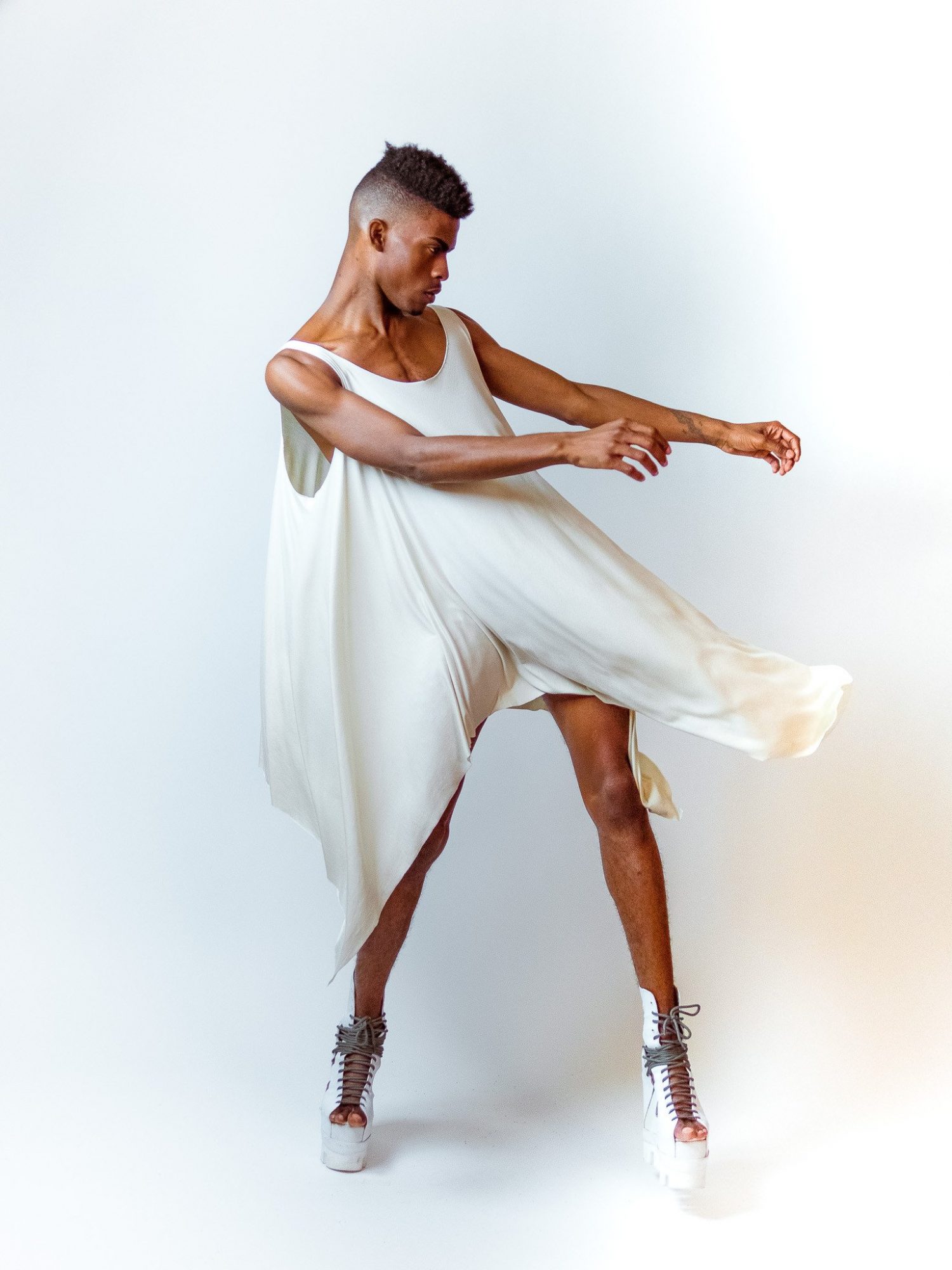 Layer this versatile, comfortable garment and dance all night.
11H&M Dress Pants with a Sheen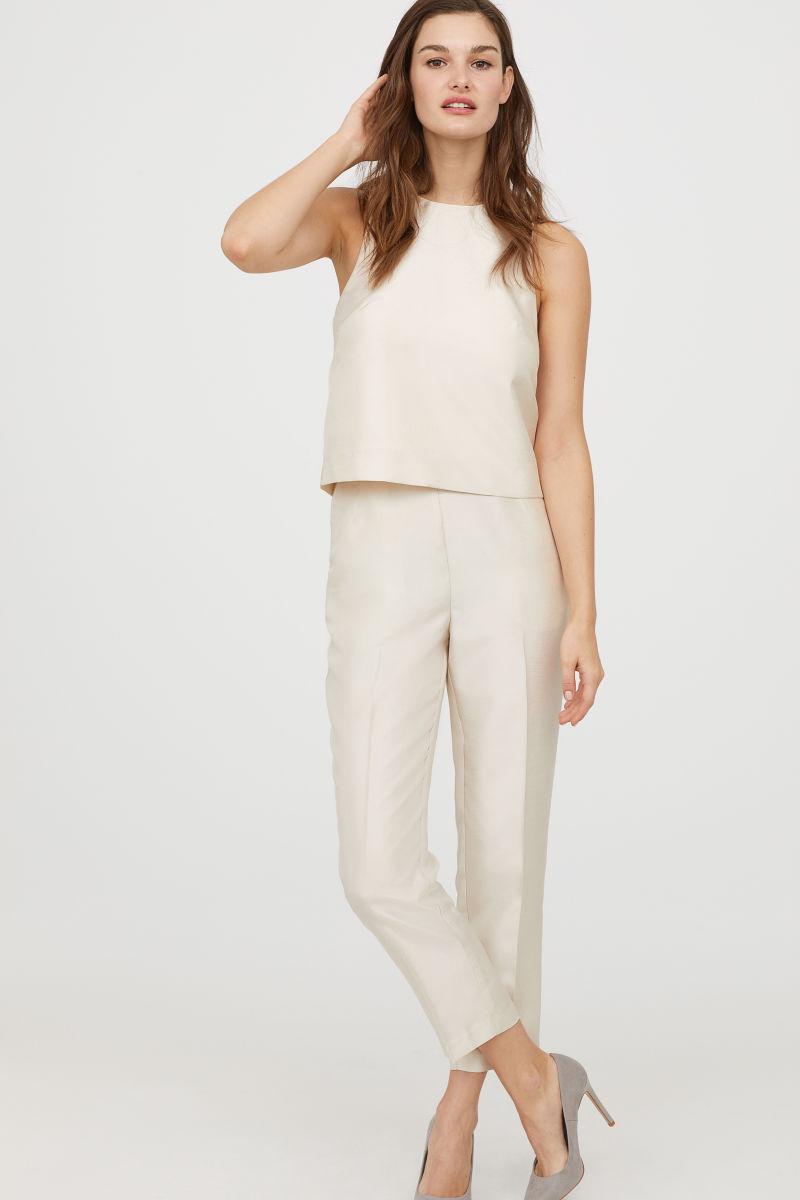 Sleek off-white trousers can be dressed up or down.
12Wildfang The Empower Seersucker Casual Blazer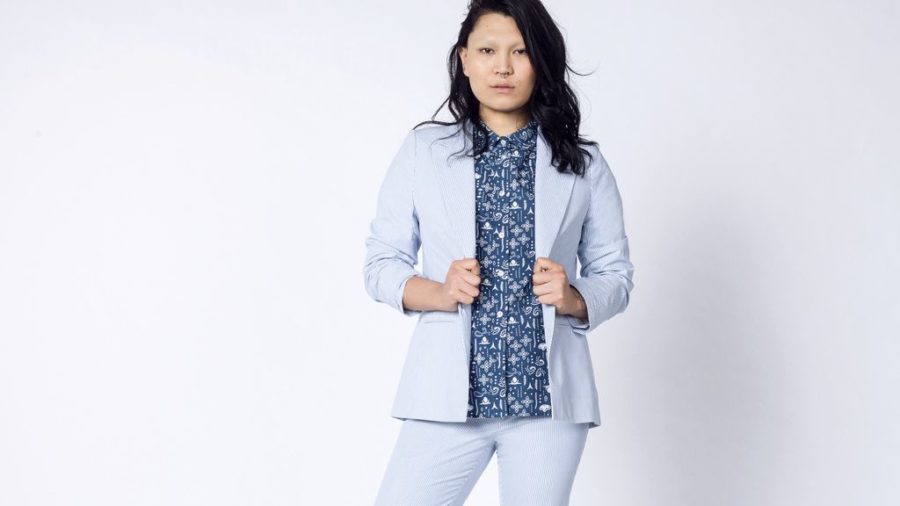 Seersucker is a summer wedding slay.
13Wildfang The Empower Seersucker Crop Pant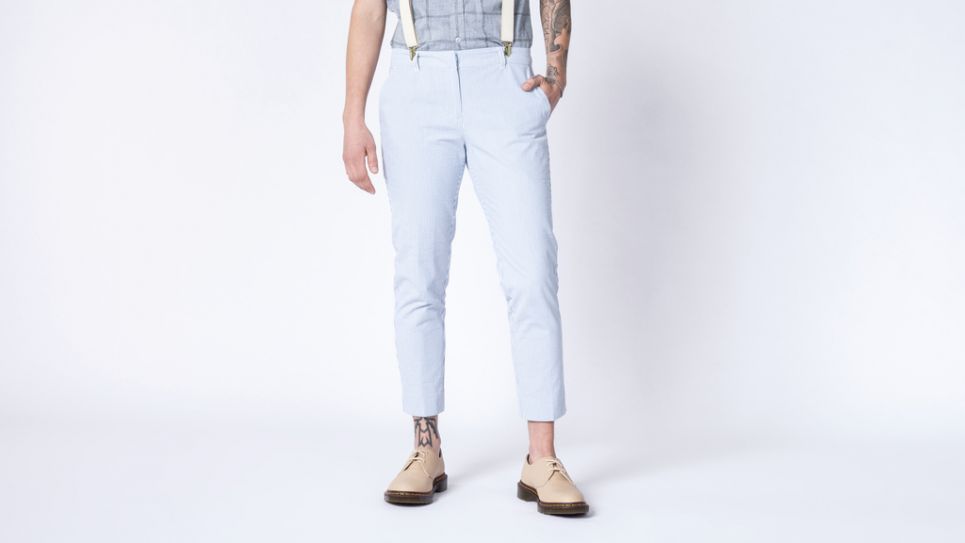 You'll wear it during the honeymoon and long after.
Congrats on the nuptials!