We absolutely can't wait to see Geena Davis' documentary about gender disparity in Hollywood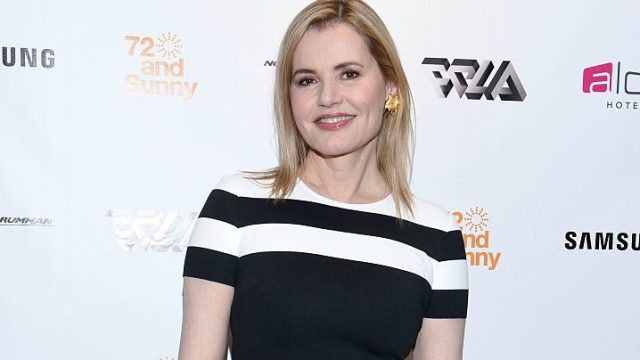 Somebody has to talk about gender inequality. Why can't it be Geena Davis? Well, actually, it can, and she is working on a new documentary that will address the increasingly concerning problem of gender disparity in Hollywood.
Geena Davis and her production company, Creative Chaos vmg, are launching a yet untitled documentary that will take on Hollywood's attitudes about gender and the inequality that exists there.
According to Time.com, "the film will weave together expert interviews and first-person accounts, all backed up by data collected by Davis' Institute on Gender in Media. It will aim to both outline the systemic effects of unconscious bias and provide a roadmap for change."
Davis told Variety, "I've been encouraged by my peers speaking out on gender disparity in recent years, but we still are not seeing the actual number change." She went on to say,  "There's been no real improvement in the number of female roles since 1946 and there's still a dearth of female directors."
Davis famously starred in two of the most female-centric movies of the last few decades, Thelma and Louise, and A League of Their Own, yet these films had little impact on the gender problems in Hollywood. Davis commented about similar circumstances, "The same thing happened when Mamma Mia and Sex and the City opened during the same summer and again when The Hunger Games opened," she added. "There's a need for Hollywood to recognize that it's operating with an unconscious bias."
She's partnering with Tom Donahue and Regina Scully, and the new doc, "will allow us to share what has worked and highlight our successes and impact on the industry."
Geena Davis is a lady boss who isn't afraid to take on the established discriminations, and she should also serve as motivation for us, and the rest of Hollywood to do what we can to bring these issues to light.