The craziest look at Milan Fashion Week is, hands down, the models with three boobs
Yet another impossible beauty standard imposed on women. Models strutted down the runway at Milan Fashion Week with perhaps the most otherworldly look yet: a third boob.
At the GCDS spring/summer 2019 show this week, the brand debuted its neon collection of streetwear. GCDS's (which stands for "God Can't Destroy Streetwear") ready-to-wear collection was big on the pastels and the surplus boobs. All the models donned sports bras, bicycle shorts, and boots. However, two models also had a third boob (complete with the nipples) under their sports bras.
Check out Italian brand GCDS's collection below.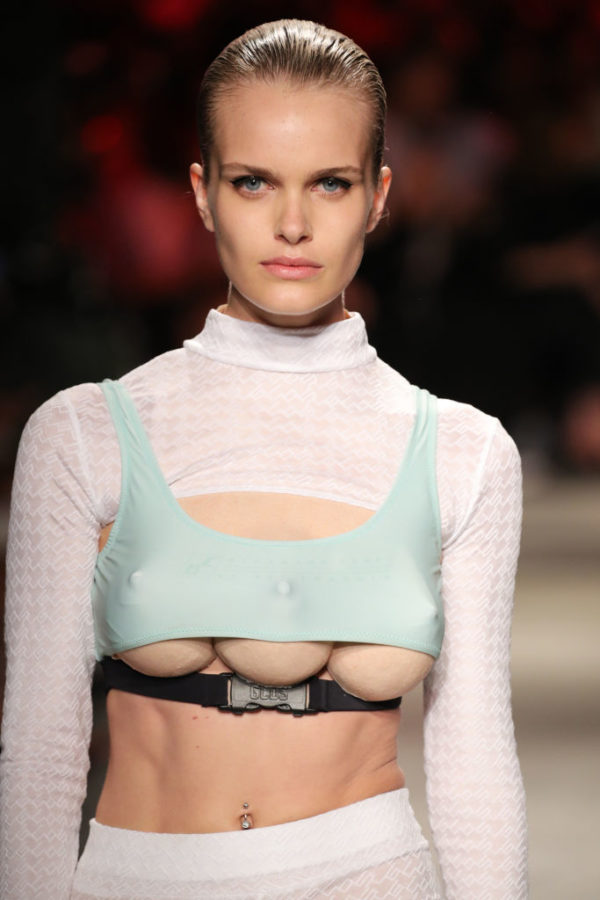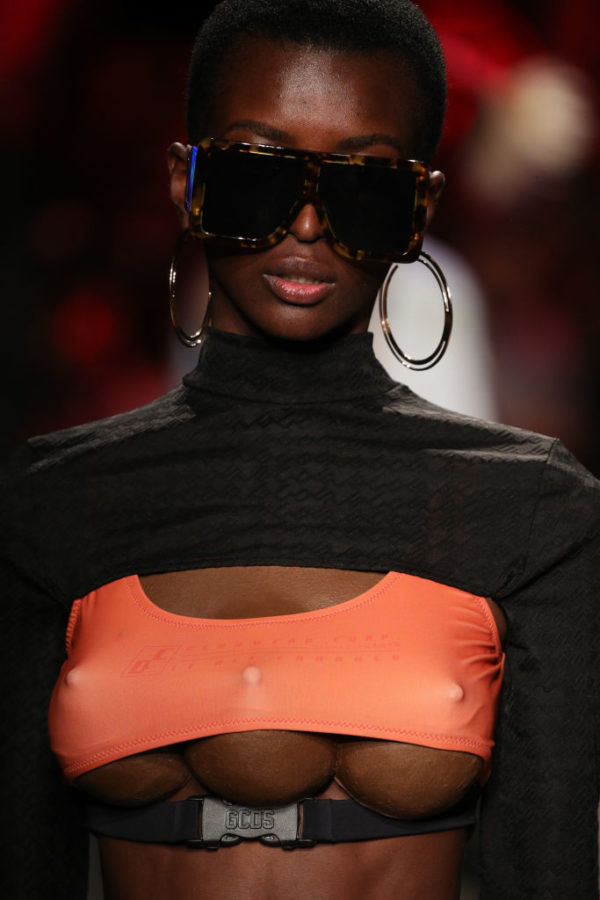 Let's unpack these looks. The models are sporting cropped turtlenecks that end just above the chest, and neon sports bras that remind us of '80s Jane Fonda workout videos. There's also the belt feature just below the triple breasts. And don't forget the hoop earrings and futuristic sunglasses.
GCDS creative director, Giuliano Calza, spoke to WWD about the collection's dystopian inspiration—which WWD describes as "a day when all the computers crash and society has to look back and appreciate the old way of doing things." Calza told the outlet:
"We're a young group here—we're all under 30—and I wanted to talk to people our age about the future and get them thinking about plastics, water shortage, and the environment. Full sustainability is impossible, and I wanted this show to be a wake-up call."
Extra boobs certainly make for a good wake-up call. Still, a third boob isn't the most outlandish accessory we've seen on the runway. In February, Gucci debuted its fall/winter 2018/2019 collection with severed heads. Yes, you read that correctly. Models strutted down the runway carrying replicas of their own heads.
It's called fashun, sweetie.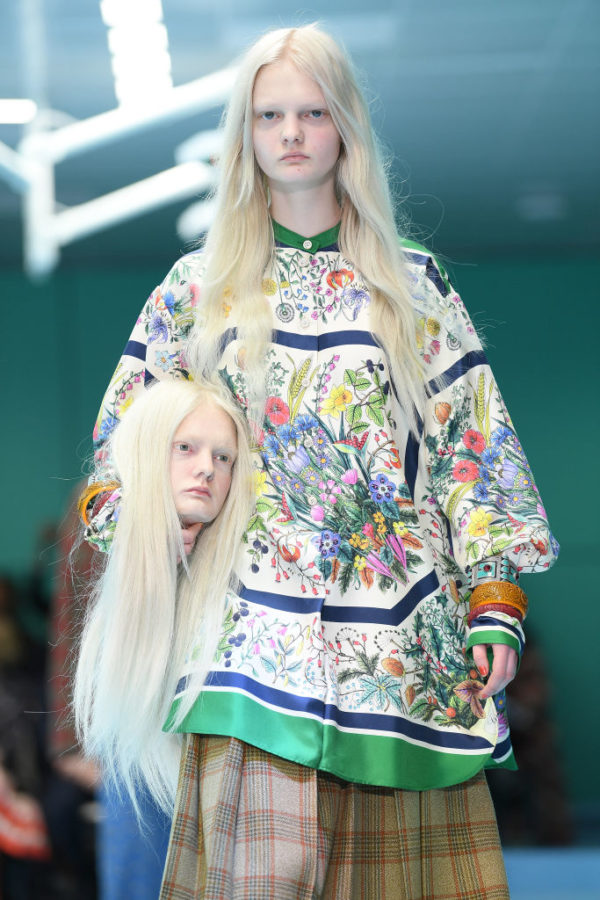 Perhaps now a third boob doesn't seem so bizarre. Dystopian themes appear to be dominating the fashion runway this year. We can only wonder what will be featured next.