Trans teen Gavin Grimm won his school bathroom case, and we're cheering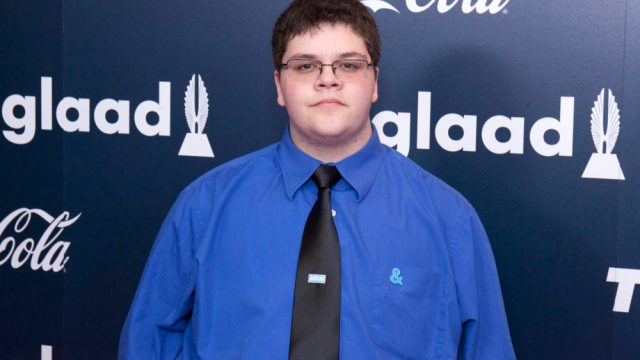 For the past three years, trans teen Gavin Grimm's legal fight to use the boys' restroom at his Virginia high school has captured the public's attention. In March 2017, the Supreme Court, which was originally scheduled to hear the teen's case, rejected it in a devastating blow to trans rights activists. But today, there's good news for Grimm and other trans students like him. A federal court has ruled that he has a legal right to use the men's bathroom.
In a ruling yesterday, May 22nd, the U.S. District Court of the Eastern District of Virginia denied the Gloucester County School Board's request to dismiss the court case against them. Judge Arenda Wright Allen ruled that Grimm was protected under Title IX, a federal law that prevents discrimination based on gender or sexuality. Allen dismissed the Gloucester County School Board's argument that Grimm should use a separate restroom to preserve other students' privacy. The judge wrote that "preventing Mr. Grimm from using the boys' restrooms did nothing to protect the privacy rights of other students, but certainly singled out and stigmatized Mr. Grimm."
Grimm said he felt "an incredible sense of relief" after the ruling.
"After fighting this policy since I was 15 years old, I finally have a court decision saying that what the Gloucester county school board did to me was wrong and it was against the law," he said in a statement.
After Allen's ruling, attorneys from both sides will have 30 days to schedule a meeting to discuss a settlement. It's not yet clear if the school board will appeal Allen's decision.
According to the ACLU, Grimm came out as transgender in high school and notified the school board at the beginning of his sophomore year. However, in 2014, the school board prohibited him from using the boys' restroom — the restroom that corresponds with his gender. He filed his first lawsuit against the board in 2015, with representation from the ACLU. Grimm was 15 years old when his legal struggle began. He's now 19 and has graduated from the public high school that once forced him to use a separate bathroom.
Of course, the battle for equality is far from over, and it's so important to keep advocating for LGBTQ rights. But Allen's ruling is still a monumental victory worth celebrating. We're looking forward to a future where trans students don't have to sue to have access to the proper bathroom.