Um, kind of obsessed with Gatorade's Super Bowl Snapchat lens
It's customary that a football team give their coach a Gatorade bath after a victory, and now you can give yourself (or your friends) one too! Thanks to Gatorade's genius Super Bowl Snapchat ad, you can make it look like a cooler of the orange drink is getting dumped onto your head.
The company, which partnered with Snapchat to make it all happen, released a fun video of pro-athlete Serena Williams getting the Gatorade dunk treatment. So cute!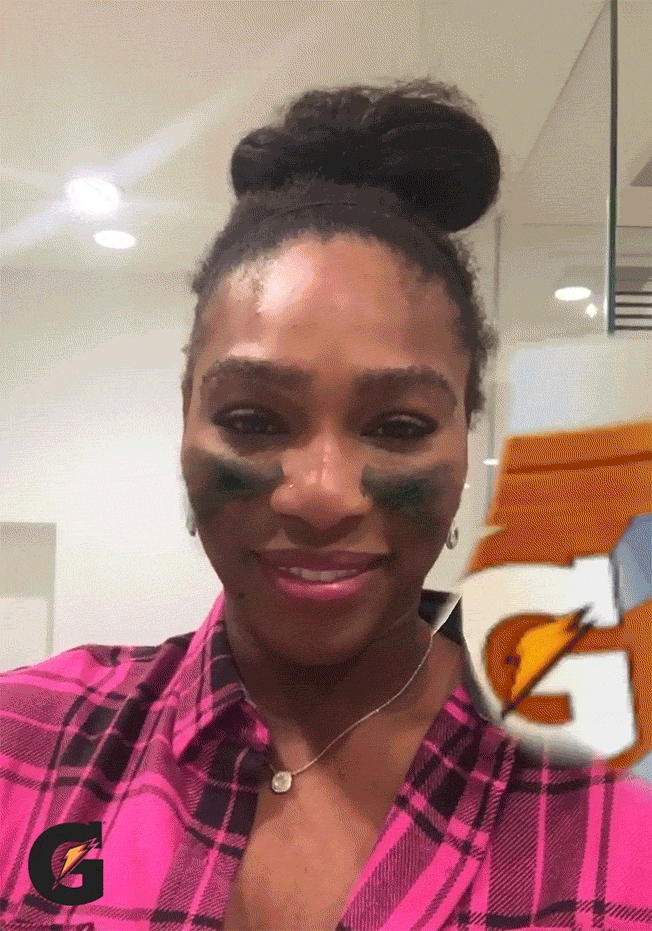 So, how does it work? According to AdWeek, "The marketer's lens employs animation powered by object-recognition technology to trigger the Gatorade cooler and subsequent dunk. In other words, it's an optical illusion that Williams is getting drenched."
If you're ready to soak yourself in Snapchat Gatorade, you'll need to make sure you have the most up-to-date version of the app. When you're in camera mode, press and hold your face to activate the selfie mode. It will temporarily scan your face and options will pop up along the bottom of the camera — the first one being the Gatorade special. Just like the other selfie modes, simply open your mouth to activate the animation.
This is a limited time option on Snapchat which ends this Monday, so get to snapping! Now excuse me while I go send a Snapchat of me getting fake Gatorade poured on my head to every unfortunate person I know.