Gaten Matarazzo (Dustin) celebrated the renewal of "Stranger Things" Season 2 in the most chill way possible
Stranger Things fans have *finally* been graced with the announcement of all announcements, the one we've all been eagerly awaiting:
Season 2 is upon us because Stranger Things has officially been renewed!
If you haven't seen the official trailer yet, you can check it out here.
And Gaten Matarazzo (who plays the beloved Dustin on the show) wanted to be among the first to tell us about the latest announcement—and was the epitome of cute and chill, recording a quick video while driving with friends to Starbucks.
"Hey guys, I just wanted to be the first to tell you, um, they've officially announced Season 2… I am so excited – ooo, Starbucks! *laughing* I am so excited, guys. And, um, thank you guys for helping me out with this, you guys have helped the whole cast, the whole company. Without you guys, I couldn't do any of this. Alright, I think I gotta get outta here, bye guys."
I mean, we couldn't be more excited to see these precious faces again!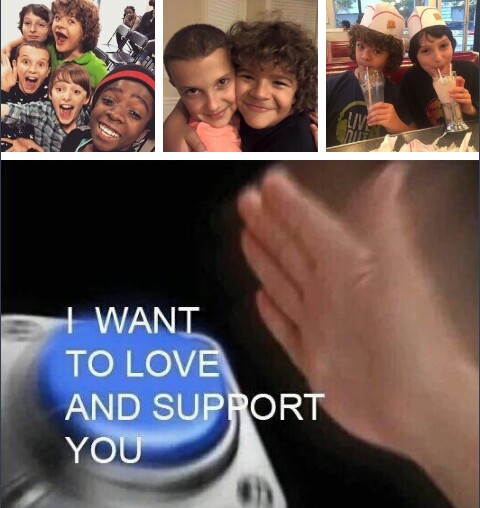 With episode titles like, "Madmax," "The Secret Cabin," "The Pumpkin Patch," and "The Lost Brother," Season 2 just cannot come fast enough. And while 2017 seems like a way off, it will (hopefully) be here before we know it.
We'll just leave you with a cooking, singing Dustin in the meantime.
❤️❤️❤️