Gary Fisher, Carrie Fisher's amazing dog, is winning the red carpet at Cannes
It's official. Carrie Fisher has the hottest date at Cannes. Last night, she walked the red carpet at the premiere of Mademoiselle (Agassi, The Handmaiden) accompanied by her adorable French bulldog, Gary. And because Gary is amazing in every possible way, we could not be more supportive of this choice.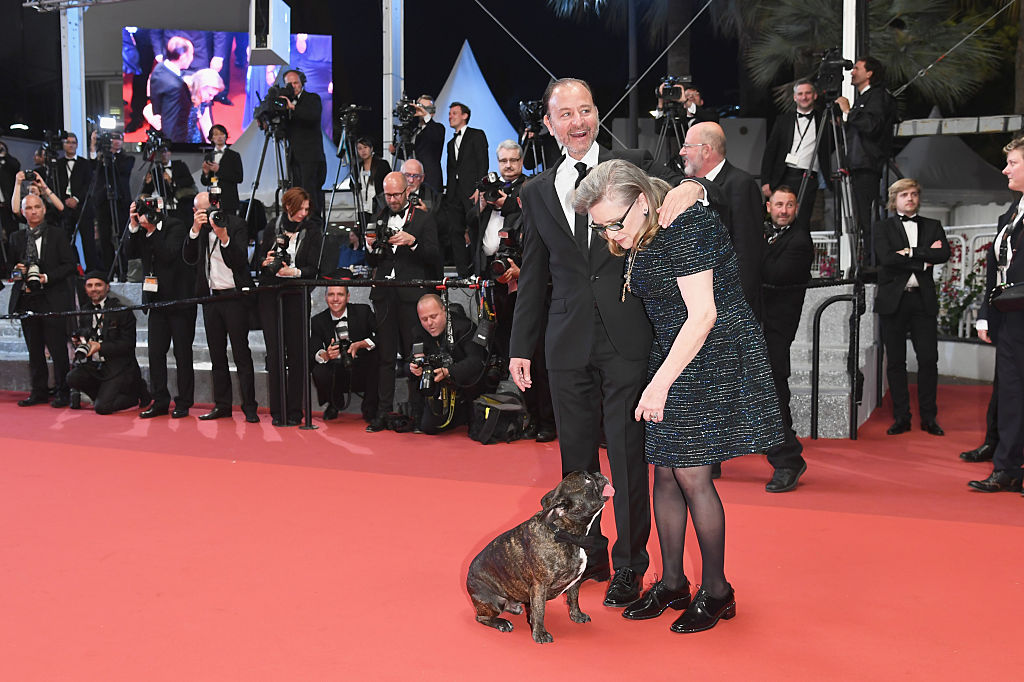 We first fell in love with Gary when Carrie Fisher was busy promoting Star Wars: The Force Awakens. We'd been crushing on him pretty hard already because we'd seen his completely lovable face all over Fisher's social media feeds, but when Gary started accompanying her on the Star Wars press circuit, we got to know him even better. And TO KNOW GARY FISHER IS TO LOVE HIM, guys. Trust.
He's a total natural on the red carpet. Obviously. Look at him rocking a bow tie and oozing confidence like only an adorable French bulldog with its tongue hanging out on permanent display can do.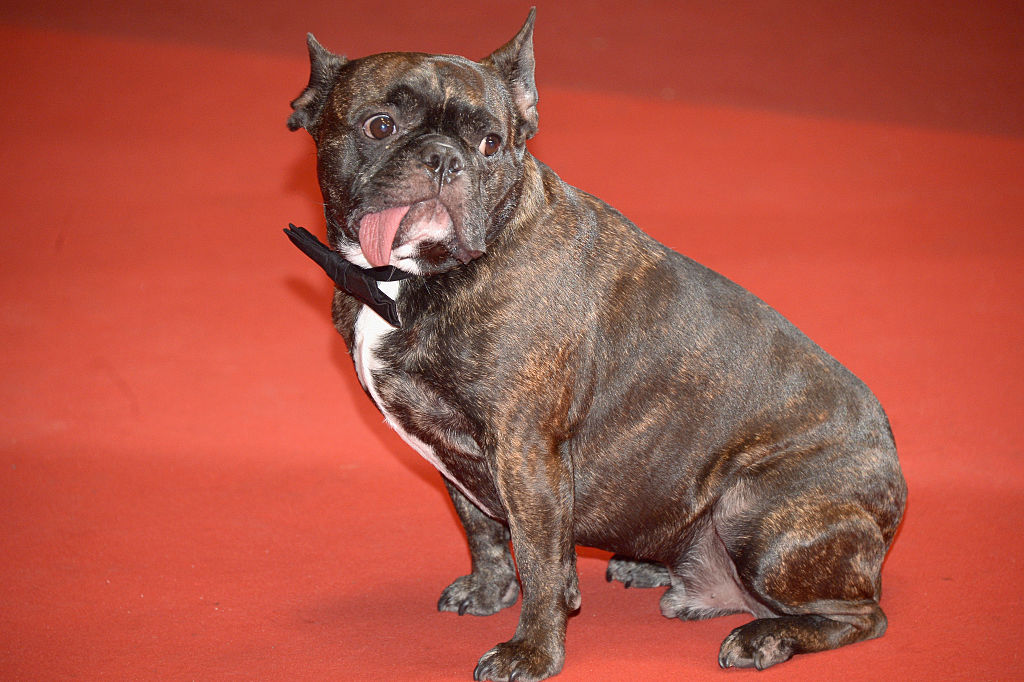 Oh Gary, we've missed you these past few months. Take note, movie stars. This is how it's done. Notice how Gary has mastered the over-the-shoulder pose for the paparazzi. Also, how perfect does that red carpet contrast with his brindle coat??
You've never looked so good, Gary. WERK.