Holy Grail Item: The $15 drugstore BB cream I can't live without
I think I speak for many of us when I say that we do not play around when it comes to finding the right products for our faces. From fancy creams to luxurious makeup products, many of us are not afraid to occasionally splurge on a great find, but when we find a drugstore product that works just as well—if not better—than some of the pricier items in our beauty cabinet, we become loyal to it for years. I'm here to share my ultimate beauty find: a drugstore BB cream that I have been using every single day for over five years.
For those of you asking yourselves what a BB cream even is, the term is short for from "beauty balm" or "blemish balm" and originated in Korea before gaining traction here. So when BB creams became real buzzy, I found myself searching the drugstore aisles for something that would act similarly to a tinted moisturizer and wouldn't irritate my face.
In my opinion, they're a holy grail type of beauty product because they're developed to be an all-in-one makeup product, with the added benefit of being packed with helpful skin care ingredients. But, as someone with combination and acne-prone skin, I needed to find a BB cream one that wouldn't clog my pores and cause me to break out. After years of layering on heavy foundation and powders, I decided I needed something much lighter that would save me time (and money) on my beauty routine while still evening out my complexion and covering up the occasional angry red pimple. Enter Garnier's BB Cream 5-in-1 Miracle Skin Perfector.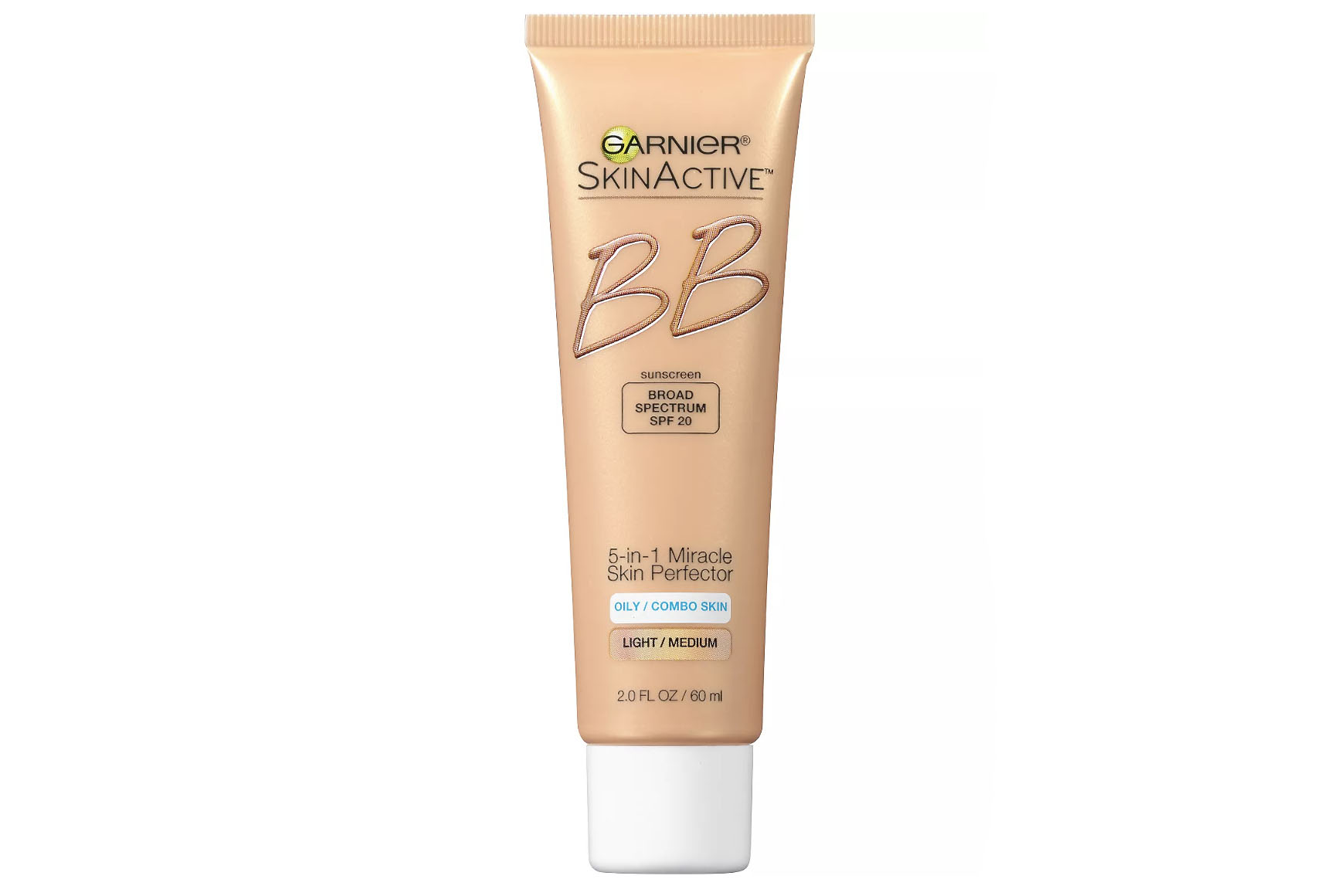 I became drawn to it because of its special formula made specifically for oily/combination skin. Made with hyaluronic acid, microspheres, and glycerin, this particular formula is able to keep my skin moisturized while still providing the shine control I need. It also contains antioxidants and vitamin C, which help to even out skin tone over time. Plus, it has SPF 20, because a girl's gotta stay protected from those harmful UV rays. It always leaves my skin feeling super soft, supple, and fresh, and I never go a day without it.
There are two different formulas of Garnier's BB cream (including an anti-aging one that my mom is obsessed with), but I use the lighter-weight one. It has an almost runny consistency, and just a nickel-sized dollop will cover your entire face. What I love most about it is that it truly glides on your skin seamlessly, creating an even layer in one simple step. You'll never have to worry about streaking or cakiness.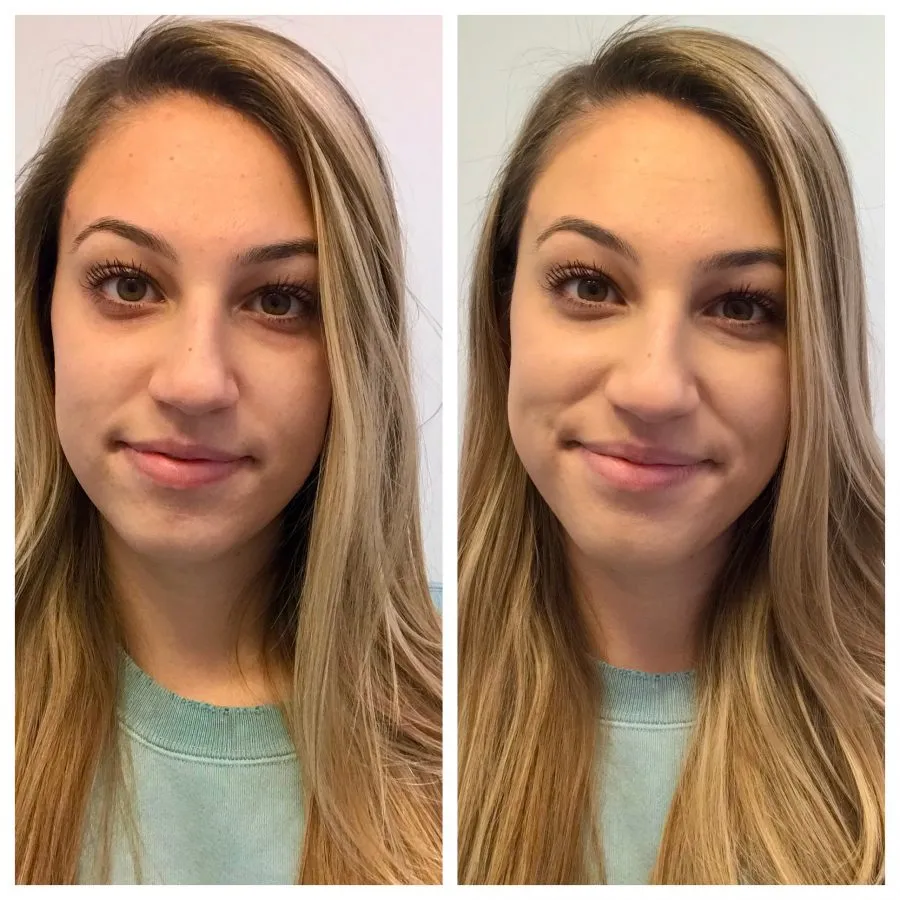 I usually apply it with my fingers to save time, but it also works well with a beauty blender or another type of makeup sponge. For a sheer formula, you'd be surprised at how well it covers up redness and problem spots. In recent years I've had major dark circles under my eyes, and I've found that this products does wonders for camouflaging them.
Since I found this drugstore BB cream, I've officially ditched heavy foundations for good. I've found that it has improved my overall complexion, and I've had bottles last me 10 months to a year each. At such an affordable price, you can't beat a singular product that acts as a moisturizer, sunscreen, and light foundation in one. Take it from me: After application you won't even look like you have no makeup on—you'll just look like the more well-rested, radiant version of yourself.