This $5 detangling spray keeps my long hair soft and knot-free
This article originally appeared on InStyle.com by Christina Butan.
In case you missed it, long hair is officially the look of the summer. While the circumstantial trend arised due to salons closing around the nation following coronavirus stay-at-home orders, many of us who are too afraid to try a DIY haircut (cough, me) have been embracing the look.
I've grown out my hair plenty of times in the past, but stopped over the last few years to try out shorter cuts. As happy as I am to let it grow freely again, I'm starting to remember why I began chopping it all off: knots. Even though I have straight hair, it tangles like no tomorrow. I've been relying on my Tangle Teezer hair brush after showering, and while it's helpful, it's just not enough. Fortunately, I bought Garnier's Gentle Detangling Milk on a whim, and it's become a game changer.
Garnier Whole Blends Gentle Detangling Hair Milk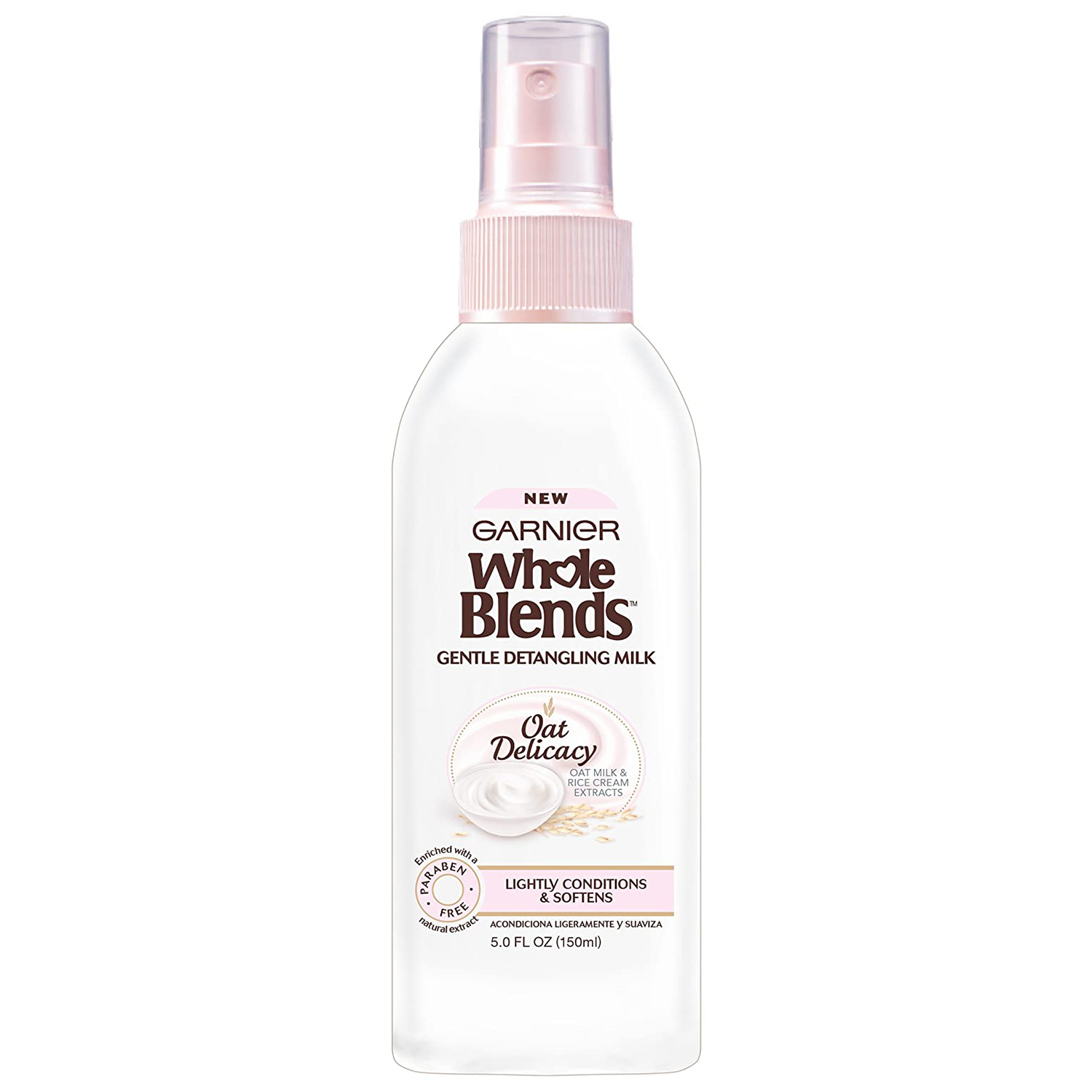 Shop it! $5 (orig. $6), amazon.com.
Since I have oily hair, I was looking for a detangling product that was lightweight and wouldn't leave my strands greasy. Garnier's detangling spray is made with oat milk and rice cream extracts, which together promise to bring "weightless" hydration to delicate hair and sensitive scalps. After using it for a few weeks, I've been pleasantly surprised by the results. It's definitely made brushing my strands much easier; I don't have to tug hard at all to get knots out, and I'm left with soft and smooth hair after air-drying.
The spray does have a strong smell—if you've ever tried Garnier's products, you'll know they're often perfume-y. But I've found it goes away almost immediately after use and doesn't linger in my hair. The best part? It only costs $5, and a little goes a long way. I only need about three or four spritzes along the mid-shaft of my hair to my ends, so I won't be running out any time soon.
If you're struggling with your new long locks, I highly recommend Garnier's Gentle Detangling Milk to keep you sane until that next salon visit.