How Garcelle Beauvais Beats Holiday Stress in the Most Fabulous Way
The Real Housewife, movie star and mom shares her best holiday survival tips with us.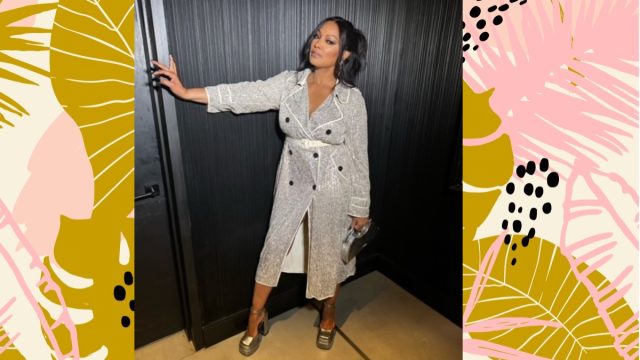 She's everyone's favorite Real Housewife — or OK, at least she's ours — and she makes being a movie star, reality TV star, and mom, look absolutely effortless. Garcelle Beauvais joined the cast of Bravo's The Real Housewives of Beverly Hills for season 10 in 2020, as the franchise's first Black castmember.
That gig, along with co-hosting daytime talk fest The Real from 2020-2022, and being a mom of 3, makes her one busy gal.
The Haitian-born actress started her career at age 17, went on to star in blockbuster films like White House Down and Coming 2 America, and hit TV shows like The Jamie Foxx Show and NYPD Blue. At age 55, she's still as busy and bookable as ever.
Beauvais — who earlier this year published her memoir Love Me as I Am with Harper Collins — has partnered with Target this holiday season, calling the millennial cult-fave store "her happy place."
RELATED: Bravo Shocks Fans with RHONY Shakeup 
In an interview with the star via Zoom, she shares why she wanted to align herself with the retailer.
"We as moms get left behind because we're taking care of everybody!," she exclaims. "While you're holiday shopping there, get yourself a [drink from] Starbucks. Enjoy the process."
Or, Garcelle suggests saving yourself some time and stress by utilizing the app to order online and have it delivered on the same day.
Garcelle on holiday shopping survival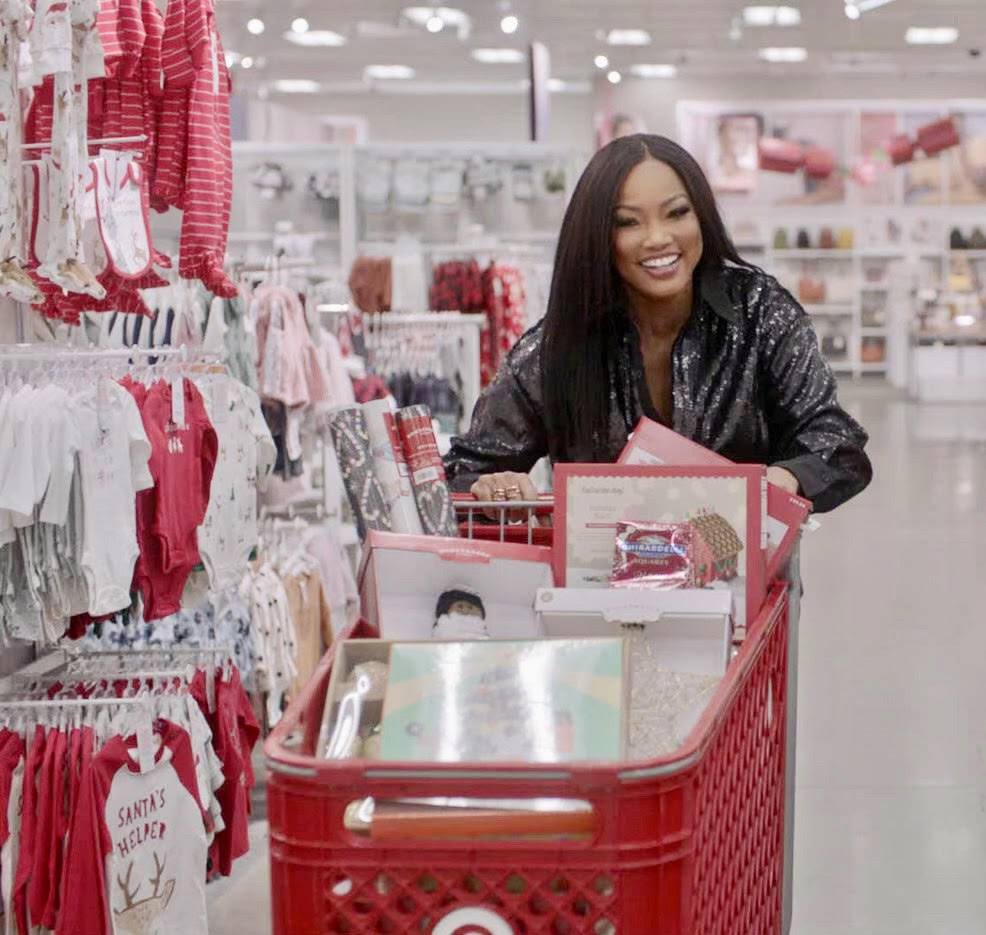 According to a national poll by C.S. Mott Children's Hospital in Michigan, 1 in 6 parents report high stress levels during the holidays. If this is you, Beauvais has some advice. "Remember that it's a happy time of year! Talk to people while you're in line, make it fun! If you have to bring the kids, let them get something for themselves so they don't drive you crazy."
Contributing to the stress? The pressure to get everything done in time and that often last-minute scramble. "Don't sweat the small stuff," advises Beauvais. "Even if you give someone a gift a day or so after Christmas. It's still a gift, it's still thoughtful, don't drive yourself crazy."
Garcelle on self-care
The holiday frenzy typically includes shopping, wrapping, cooking, cleaning and hosting — for everyone else. So that means, in order to not succumb to the stress, you need to consider yourself, too.
"Self-care didn't really come into my world until 2020 when we were all stuck inside. I never even heard the phrase! Obviously I would do spa days and such but nothing daily," explains the actress. But that has since changed once she realized the importance of adding in some regular me-time.
"I think for busy women and busy moms, it's just letting the kids know once in a while that I also take care of myself. You shouldn't feel any guilt saying 'can I just have a half-hour?' Unless the house is on fire, don't bother me!" she says with a laugh.
What else does she do to stay sane? "It's just about taking that time for yourself each day whether it's meditating, or taking a bath or lighting a candle, you know, just taking a moment for you. Reading like a chapter of a book, if that's all you can get in. I always have a little bit of lavender oil on me which I carry when I travel and dab on, or rub on my hands in the car. Anything that makes you slow down a little is just important," she adds.
"Don't forget to take care of you. You can't fill someone else's cup if your cup is half-full," Beauvais tells HelloGiggles.
Garcelle on staying camera ready
While she lives in California so she doesn't quite have the same winter skin woes some of us are experiencing, Beauvais (who always seems to look glowy and flawless) revealed that she does suffer from Eczema, so skincare is especially important to her. That can be even more challenging when you're living life in front of a lens.
"Moisturize, moisturize, moisturize. I also exfoliate regularly. It's really about making sure your skin stays hydrated. I also 'give my base a break' which means when I'm not working, I don't put on makeup, just to give my skin a breather," she explains.
Sounds like the gospel according to Garcelle — is all about simply taking a breather.
Jené Luciani Sena is an accredited journalist and internationally-renowned bestselling author, regularly seen on national TV outlets such as Access Daily, Today and Dr Oz. Touted as one of Woman's World Magazine's "Ultimate Experts," she's a TEDTalk speaker and a busy Mom of 4.
Read more