Did a "Game of Thrones" spin-off just get low-key confirmed by the show's creators?
After winning Best Drama Series at last night's Emmys, Game of Thrones firmly cemented itself into TV history as the primetime TV show with the most Emmy Awards ever: 38. The previous record holder was Frasier with 37, which, btw, was on for eleven seasons vs. Thrones' six (so far).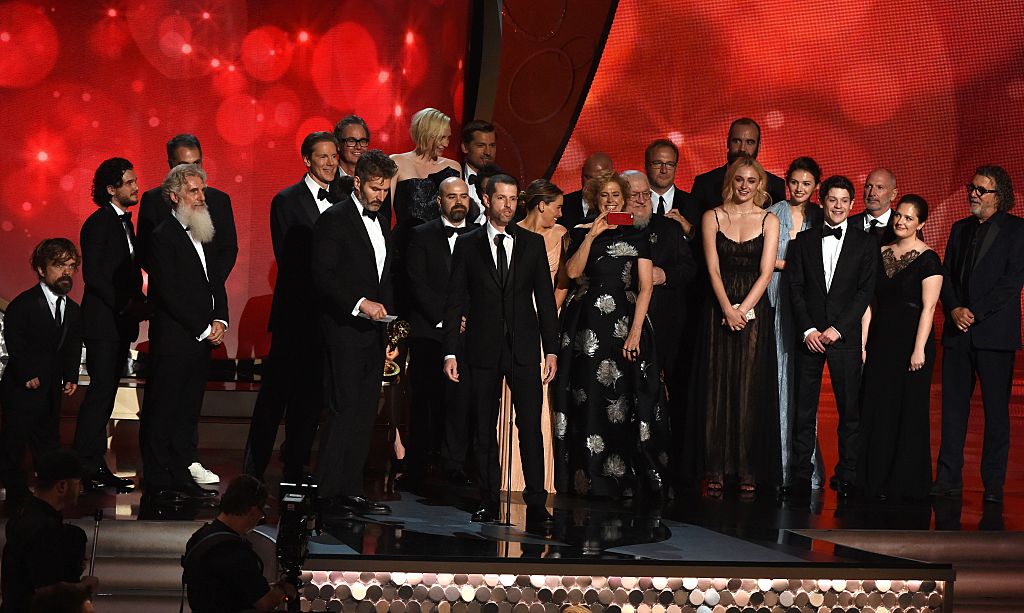 So, it's probably safe to say that Game of Thrones is one of (if not the) greatest show ever on TV – though, let's be real, we all knew that even without the awards. But let's not forget the sad fact that everything must come to an end, even something as great as Thrones, which will end after Season 8…
…OR WILL IT?!
In a post-Emmy win interview backstage, Game of Thrones co-showrunner David Benioff had a very interesting response after being asked if he (and D. B. Weiss) had given any "serious thought" to doing a prequel series.
Benioff said, "You might want to ask George about that, it's a great world that George created, I think it's a very rich world and I'm sure there will be other series set in Westeros."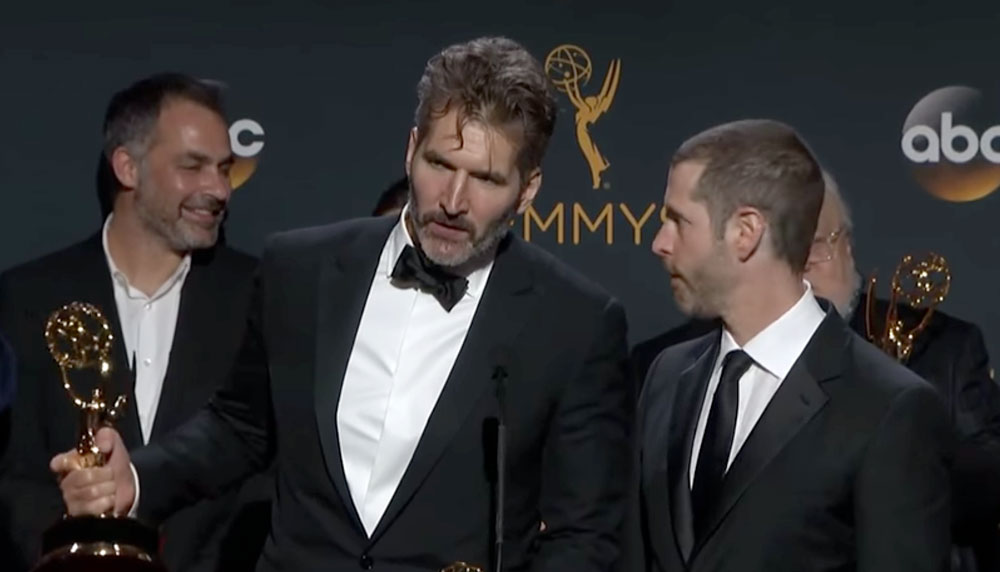 Whoa, whoa…hold up, "I'm sure there will be other series set in Westeros"?!?!?!? You better not be playing us, David, because our Thrones-loving hearts are as fragile as Cersei and Jaime Lannister's relationship right now.
Anymore bad news and we'll break.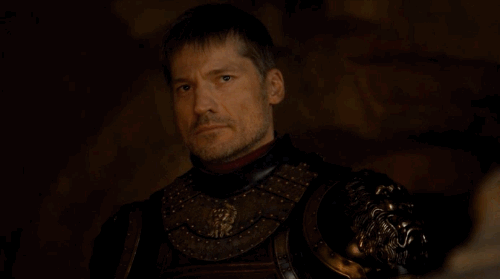 However, before we get TOO ahead of ourselves, Benioff did add that, "for us this is it. So that's really a question for George." We assume this just means he and D. B. Weiss will ONLY work on the main Game of Thrones series, and not a spinoff – but he certainly did not close the door on the idea of anyone else taking on the task.
And what did the mastermind himself, George R. R. Martin have to add?
"Well I do have thousands of pages of fake history of everything that led up to Game of Thrones, so there's a wealth of material there and I'm still writing more."
HEEECK YEAH. 
But, AS EXCITING AS THIS ALL MAY BE, GRRM definitely knows not to put the cart before the horse and he added that at this point it's all still "speculation." Because, you know, they still need to finish up the current show and he still has two more books to finish, too.
Well, we still have two more sure-to-be-even-more-amazing seasons left of Thrones to keep us happy until there is a more formal discussion on any kind of prequel series.
The Adventures of Brienne and Podrick, anyone?