Tommen and Bran from "Game of Thrones" spend every waking minute together IRL
It's a well documented fact that Game of Thrones stars Maisie Williams and Sophie Turner are the *best* of friends — they even have matching Game of Thrones tattoos! If that's not the true definition of (Game of Throne) friendship goals, we're not sure what is. But, the two do actually have some stiff competition in the best friend department, especially around the Game of Thrones set. They're not the only BFFs for life in Westeros.
Hoping to give Sophie and Maisie a run for their money, Dean-Charles Chapman and Isaac Wright — who play (…played) Tommen and Bran — are also incredibly close, and when asked if these two guys have matching Game of Thrones tattoos, Dean can only help but laugh.
"We don't [need matching tattoos]! Me and Isaac take it to another level," Dean explained to HelloGiggles. "We see each other every week. We're always on the phone, we spend time on the FaceTime, like 8 hours [a day]. I'll be on FaceTime brushing my teeth [talking to Isaac]. So we're always together."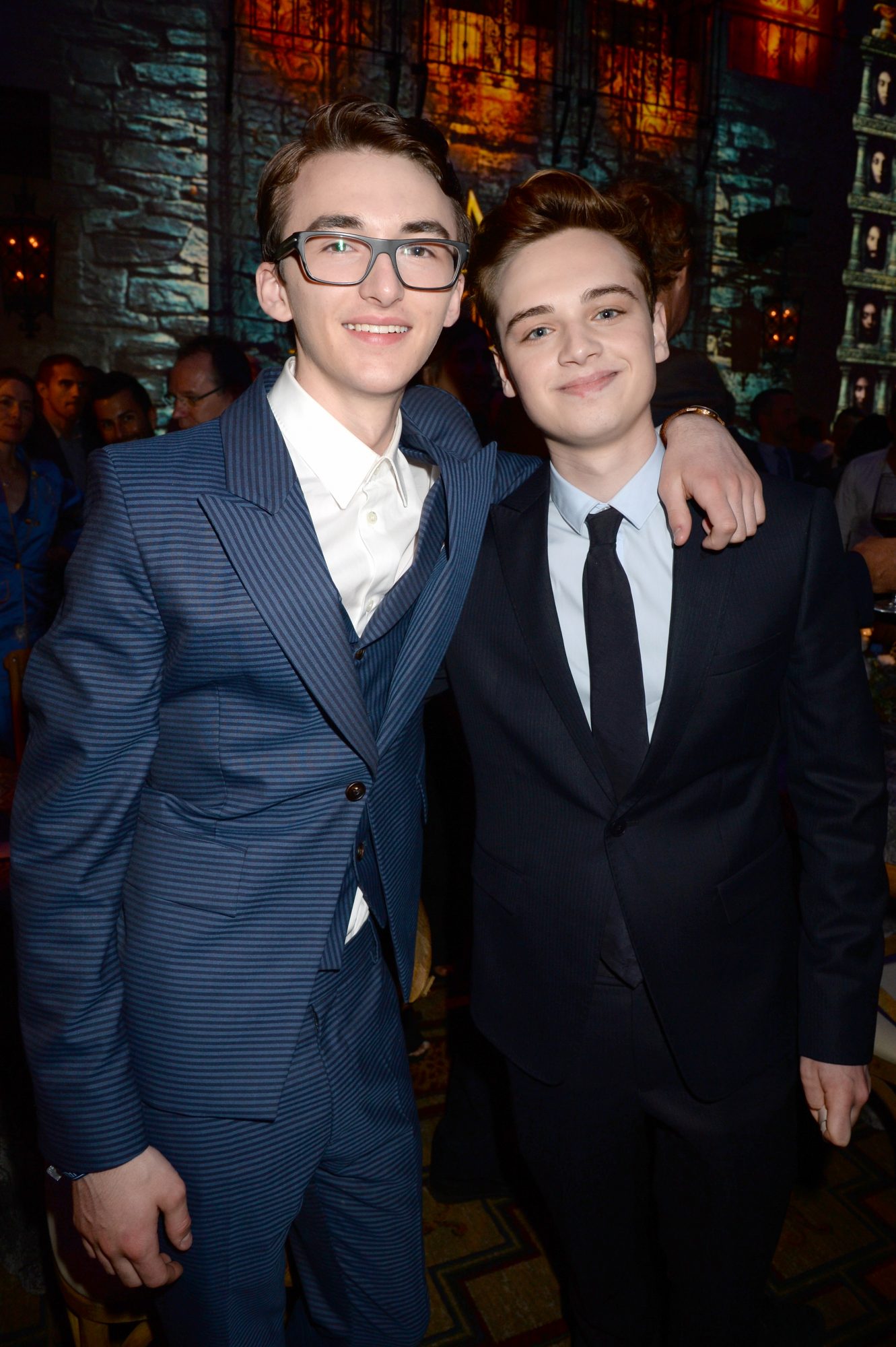 Yeah, but don't you two want to cement your friendship with permanent ink on your bodies??
"We don't need tattoos. He's in my heart. We take it to another level."
Do you want to see this ~other~ level? Of course you do, because honestly, it's downright adorable. These two are ridiculously close, and can't help posting about each other on social media all the time:
https://www.instagram.com/p/8mFwYtkbIA
https://www.instagram.com/p/8k88OWEbDa
https://www.instagram.com/p/BB7XeFQEbCR
OMG that sound you hear is our heart weeping with joy for this beautiful Baratheon-Stark friendship. Better watch out, Maisie and Sophie, these two are edging closer to your ultimate GoT BFF status.
If you're still looking for even MORE behind-the-scenes Game of Thrones goodies, be sure and pick up Season 6 of HBO's epic series, now on DVD and Blu Ray! (And yes, it IS the perfect holiday gift for every member of your family)