Here are all the best celebrity posts about the GoTpremiere, because famous people are obsessed, too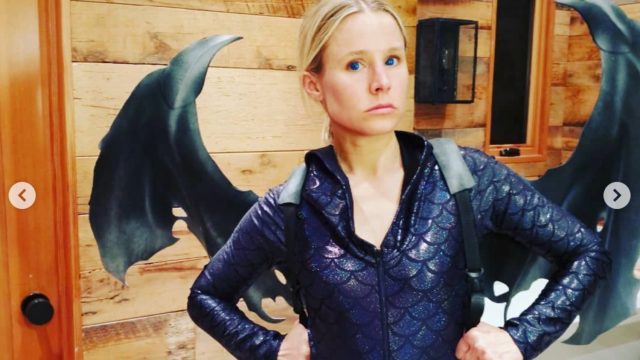 If you own a computer (slash live on planet earth) then you undoubtedly know that last night, April 14th, was the Season 8 Game of Thrones premiere. Fans have been waiting for the final season for what seems like decades, and the premiere 100% did not disappoint. The show is trending hard on Twitter today, and we have a feeling offices spaces around the world are abuzz with talk of the iconic fantasy series right now.
And—because they really are just like us—major celebrities have also been posting about Game of Thrones all day today. From Kristen Bell, to Chrissy Teigen, to even Macaulay Culkin, the stars are certifiably as obsessed as the rest of us. And here's just a few of the best celebrity posts about the premiere.
Mindy Kaling
Leslie Jones (fyi, some NSFW language!)
Kristen Bell (be sure to scroll through them all because they're epic)
Joe Jonas
Chrissy Teigen (who does NOT watch, btw)
Macaulay Culkin (who also changed his comedy website's Twitter handle to Mother of Bunnies for the days—usually it's just BunnyEars)
Kerry Washington
Seriously—the power of Game of Thrones knows no bounds.