The "Game of Thrones" Season 7 soundtrack is here, and it hints at one HUGE breakup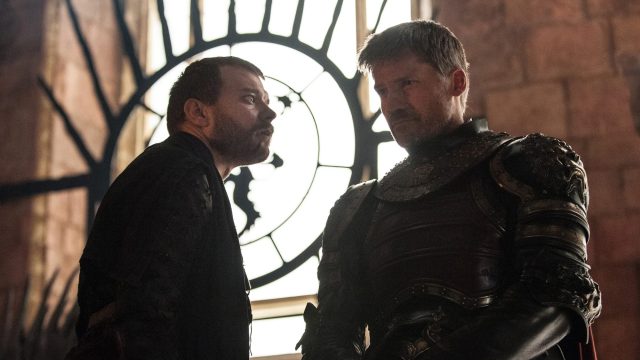 With a mere few days left to go before the season finale of Game of Thrones, the soundtrack for the season has arrived. And, after talking a look (and a listen) at it, there's clearly a reason why the music is only popping up now. There are a few songs on the soundtrack that we have not heard yet during Season 7, and we should all be really worried.
Ramin Djawadi, the longtime composer for Game of Thrones, keeps his track titles short and simple, with names like "Dragonstone" and "The Queen's Justice" — both episode titles. There's also the Dany power anthem that we all need in our lives, "Shall We Begin?"
As you get further down the track listing, there's a song called "Army of the Dead" which is VERY SCARY right now, because I'm pretty sure we haven't heard it yet (besides, the tracks seem to be in order of appearance, and this is #23 out of 24 songs). And then there's the song titled, "No One Walks Away From Me."
Take a listen:
There are a lot of pairs on this show: Dany and Jon, Dany and Tyrion, Jon and Davos, Sansa and Arya, Arya and Littlefinger, Brienne and Pod, Sam and Gilly, Sam and his books, etc. etc. But come on, we all know who this song is about — it's got to be about Cersei and Jaime.
All season, we've seen Jaime slowly begin to question his sister's actions, and sanity. Jaime learned that it was Badass Lady Olenna who actually killed Joffrey, and that Cersei seemed not to care. Can't forget about that awkward AF moment when Euron showed up with this "gift," and then asked Jaime for sex tips — the guy is at the end of his rope. Also, Cersei may (OR MAY NOT) be pregnant again, and she doesn't care who knows, or sees her and her lover-brother together. It sure looks like Cersei is starting to crack, but before that, Jaime might simply…walk away from her.
Can't you just see Jaime being like, "sister-love, bye," and Cersei bellows across her giant map-on-the-floor room, "NO ONE WALKS AWAY FROM ME!"
You can listen to the whole soundtrack here, and try not to freak out too much.