Did HBO just accidentally confirm this "Game of Thrones" theory about Sansa and Littlefinger ?
Game of Thrones won't return for AT LEAST another 10 months, and it's already feeling a little left out. Not wanting us to forget about them, last week, the show and HBO released an election themed HBO video and website, and yes, we DO support a Dany/Sansa ticket for 2016, how did you know??
The GoT party is everything you could ever want out of an election, and more. There's a video clearly outlining the candidates and their strong suits, and an accompanying website breaking down everything that The GoT Party stands for. They also have a breakdown of the candidates, and that's where things get interesting.
Before we go any further, there are going to be spoilers for the end of Season 6. There's also going to be some speculation, and also, fan theories.
In the season finale, we saw him make both a political, and romantic, advance towards the Stark lady, and when Jon was later declared King of the North, the two of them shared this LOOK.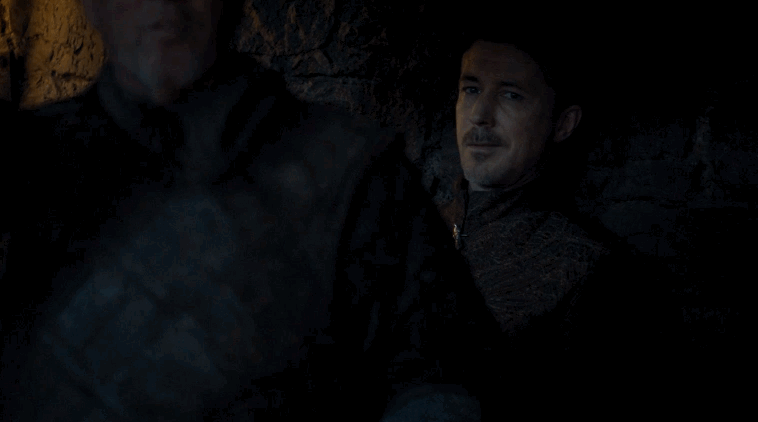 At Comic-Con this year, Sophie Turner herself confirmed our greatest worry, when she stated she wants Littlefinger on the Iron Throne, too.
But this can't actually be happening, right?
That's where The GoT Party comes back in. As the Game of Thrones fansite, Winter is Coming, first pointed out, this duo might actually happen.  For the list of candidates, there's Dany and Tyrion, Jon and lil' badass Lyanna, Cersei and Qyburn (her Hand), and then Littlefinger and SANSA.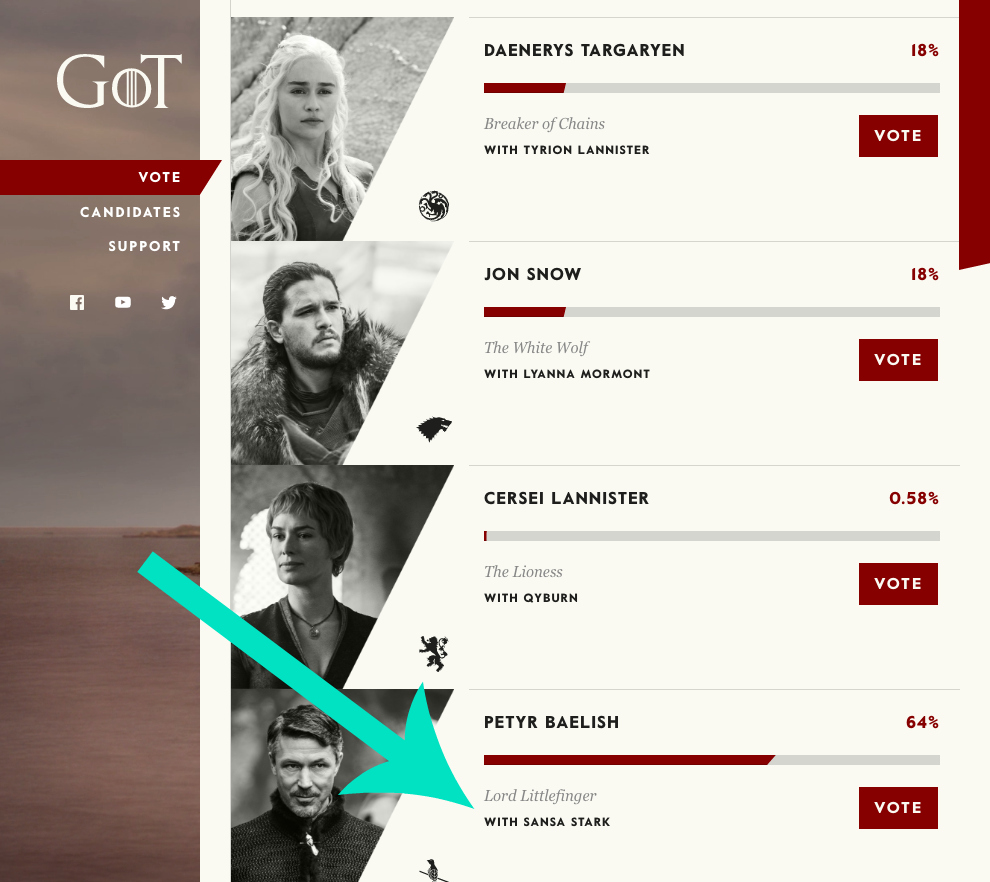 First question: HOW IS LITTLEFINGER WINING THIS VOTE?
Second question: Why can't it be Sansa WITH Littlefinger? That's a ticket we could see ourselves getting behind, because Sansa deserves to be in charge and get shit done.
Keep in mind this is just a fun website, and a way for us to kill the long, dark time between right now and whenever Game of Thrones comes back. It's not concrete by any means that we're going to see Sansa actually team up with Littlefinger for control of Westeros, but if HBO puts it on their website…someone there is clearly thinking about it.