There is no good news here, only bad: "Game of Thrones" Season 8 won't air for another YEAR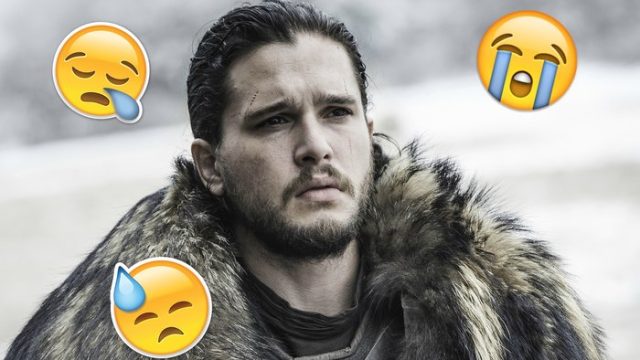 Happy 2018! What a great year! So exciting to be at the start of this brand new trip around the sun, and who knows what the next 365-ish days will hold. One thing we won't encounter, however, is the eighth and final season of Game of Thrones. Don't bother spending the next 12 months looking for it, because you won't find it. (Who does it think it is, Gendry?) Season 8 of Game of Thrones won't return until the following year, and the world feels cold and bleak right now.
We kinda knew that Game of Thrones wasn't coming back anytime soon, because basically every single member of the cast has hinted in one way or another that it's going to be delayed — but we were still holding our breath, waiting for HBO to make an announcement.
And the cable channel finally has. In a short and sweet press release, HBO has finally confirmed our worst fears. We have go to an entire year without Game of Thrones. The air date will be 2019, and oh yes, this gets worse. Because we don't even know *when* in 2019 it will happen. Probably the same time that the last seven seasons have aired, so like late spring/early summer-ish. Put that in perspective, and now we're not just waiting a year for Game of Thrones, we're waiting a year and a half.
WE ARE GOING TO BE WAITING A YEAR AND A HALF FOR GAME OF THRONES.
(I honestly just, like, heavily sighed writing that sentence.)
At least we have our HBO Go accounts to re-binge the series again and again over the next 547-ish days. You can also snag the complete series on DVD and Blu-ray, if you're someone who likes to physically own all things Game of Thrones. Maybe you want to finally get around to reading A Song of Ice and Fire to pass the time?
IDK. You do you. At least we're all in this long, dark winter wait for more Game of Thrones together.