Apparently the original "Game of Thrones" pilot was so "painful" to watch it had to be reshot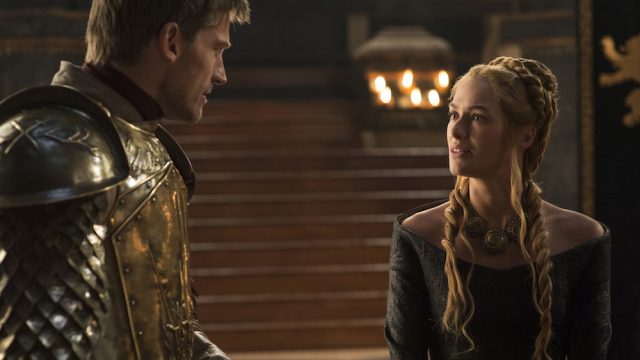 If you're anything like me (and, let's face it, the rest of the world), Game of Thrones changed life as you know it, but the Game of Thrones we know and love almost didn't it make it.
The original pilot of the HBO series was very, very different from the one fans saw, and according to showrunners Dan Weiss and David Benioff, much much worse. Awful, in fact.
The two talked pretty openly about what a disaster the first pilot was and told their friends at Scriptnotes podcast just how much they had to change about that first episode to make it passable. Scriptnotes is hosted by John August and Craig Mazin, and features insider talk about Hollywood and beyond. Mazin is a close friend to the GoT showrunners, and after that first showing, he told the guys, straight up, "You guys have a massive problem."
So, back to the drawing board they went, and Weiss and Benioff made some major changes like reshooting a huge chunk of the episode, and doing some pretty important recasting. Once they installed the new director, Timothy Van Patten, things started to take shape and resemble the GoT we obsess over today.
One of the major problems in that early episode was that folks couldn't tell that Cersei and Jaime were siblings. To state it lightly, Mazin said it, " is a major, major plot point that we had somehow failed to establish." Also, they had to recast Catelynn, and eliminate a flashback to Ned's dying brother.
The original cut is not available for viewing, but the turnaround is pretty drastic. Mazin, who has seen both versions, commented after seeing the recut pilot, "That is the biggest rescue in Hollywood history.' Because it wasn't just that they had saved something bad and turned it really good. You had saved a complete piece of shit and turned it into something brilliant. That never happens!"
Whatever that first version was, I'm glad they made those changes. Can you imagine world without Game of Thrones?