A Game of Thrones star is officially joining the Harry Potter universe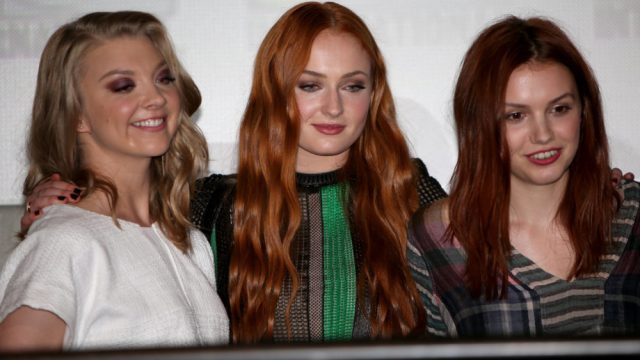 Harry, Ron, and Hermione's time at Hogwarts may be over, but the Harry Potter series continues to enchant fans both new and old with its ever-expanding universe. In the past few years, the Potterverse has grown to include the fan site Pottermore, a new play, and the spin-off Fantastic Beasts film series. And now two epic fantasy worlds are about to collide, because Game of Thrones actress Natalie Dormer will be joining the Potterverse with an upcoming Harry Potter audiobook.
Entertainment Weeklyreported on August 9th that Dormer, aka Queen Margaery Tyrell, will narrate Audible's Harry Potter: A History of Magic audiobook, which will be released October 4th. And while we're a little disappointed she won't get to be the next Minister of Magic after her Queenship was cut short in Westeros, we're still excited to check it out.
A History of Magic was one of two nonfiction print books released in October 2017 that coincided with the "Harry Potter: A History of Magic" exhibition at the British Library.
According to a Pottermore news release, the audiobook will also feature interviews with Stephen Fry and Jim Dale, who narrated the seven-book series' audiobooks, as well as Jim Kay and Olivia Lomenech Gill, who illustrated the books. Better yet, the A History of Magic audiobook will arrive just in time for the stateside "Harry Potter: A History of Magic" exhibit at the New York Historical Society. According to Entertainment Weekly, those who purchase tickets to the exhibit will also receive an audio guide narrated by Dormer.
We're confident Dormer will do a magical job narrating, and we're thinking a trip to N.Y.C. is definitely in our future.