After a ROUGH season, your favorite "Game of Thrones" character is getting a man bun
SPOILERS! SPOILERS! SPOILERS! FOR REAL, SPOILERS. 
But honestly, friends, if you have managed to avoid the recent events on Game of Thrones, you deserve a medal because it means you have somehow cut yourself off from the entire world — both real and digital — and you are like some spoiler avoiding god. What is your secret? Tell us, please. You basically hold the key to unlocking the mysteries of the universe.
One more time: SPOILERS.
For those still here, hey. As you know, Jon Snow is alive, but far from well right now. You'd probably be in rough shape if you died, were left out in the cold to freeze, dragged inside, stripped naked, and then resurrected. Jon Snow is going through what you might call a "rough patch." But hey, blue skies are up ahead for him, because he's returned to the land of the living, and he's getting a MAKEOVER. Cue the Game of Thrones makeover montage!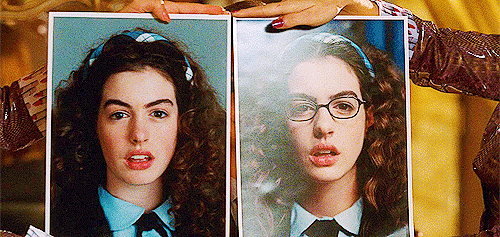 In a recent interview with Entertainment Weekly, our not-so-dead Lord Commander, Kit Harington, talks about our favorite Jon Snow feature: his hair. While explaining all the ~secrecy~ that went in to protecting his cover that he was "dead" Harington tried to mix up his hairstyle. It didn't work.
"I wanted to sell [the story that he was leaving the series] a bit more," Harington explained, "I know this hairstyle, this hair cut is very synonymous with the show. I know in the past I'd said I'd cut it off when I can. I wanted to appear with shorter hair straight away so it would sell the lie…We've chopped most of it off, and people were like, 'Oh look, he's still got long hair.' So that didn't work as well."
No, it didn't work at all, Harington. The shorter cut was actually for this season, and it's the style he's going to sport from now on. We might have noticed this shorter chop sooner, but you know, were all too busy freaking out about him being DEAD to really look at the length of his hair.
Continuing, he explains that the man buns are coming: "We cut it much shorter for this season, and do a different hairstyle this season and put it up in a bun."
MAN. BUN. If you need to see it in action with your own eyes ahead of time, Harington actually wore a man bun to the 2014 Emmys. It was glorious.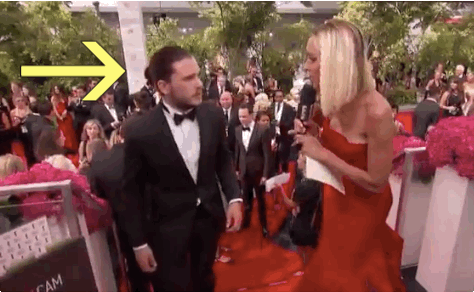 A+ hairstyle. Well done. You do you, Snow. It's a new dawn, it's a new day, and you're feeling FINE.