Kristen Bell and Dax Shepard can't wait for the new "Game of Thrones" season either, so they made a music video about it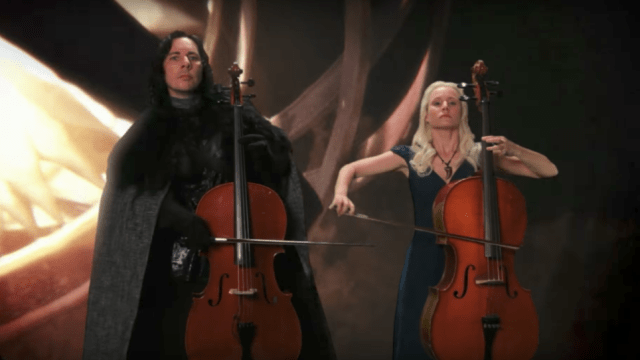 Game of Thrones is just two days away from its much-anticipated return, and among those excited to head back to Westeros? None other than Kristen Bell and Dax Shepard, who made a Game of Thrones music video — complete with costumes and instruments.
Um, maybe we should put them on the Iron Throne?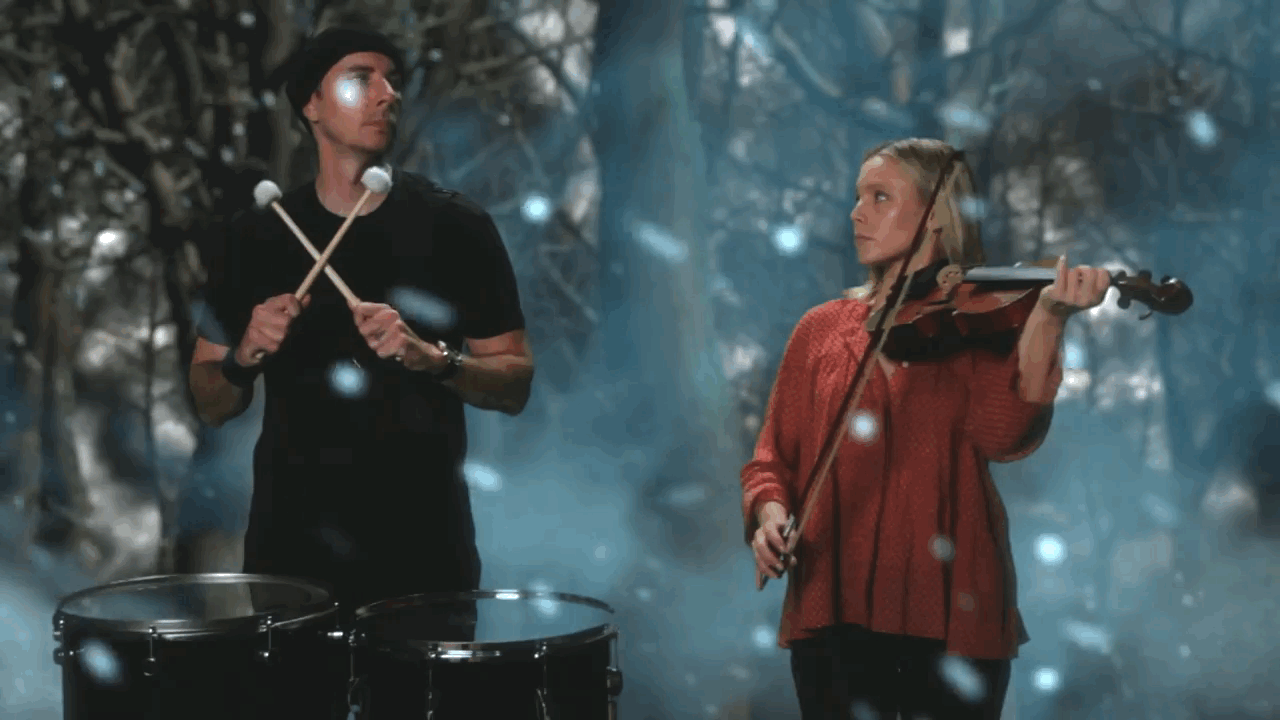 Fans are psyched for Game of Thrones to make a triumphant return with Season 7 on HBO on July 16th. But perhaps no one is more excited than Game of Thrones superfans Kristen Bell and Dax Shepard. They've proved time and again that no one is willing to go to more extremes to celebrate Game of Thrones than they are.
We submit this photo into evidence.
How lucky were they to attend the Game of Thrones premiere?!
Then, there's this cosplay gem.
Those skills will surely come in handy again, with a season ahead.
Now, these two have taken their love of Game of Thrones (and each other) to the extreme with a new music video, which features the pair playing the Game of Thrones theme song while dressed as some favorite characters.
Like, Brienne of Tarth and The Hound.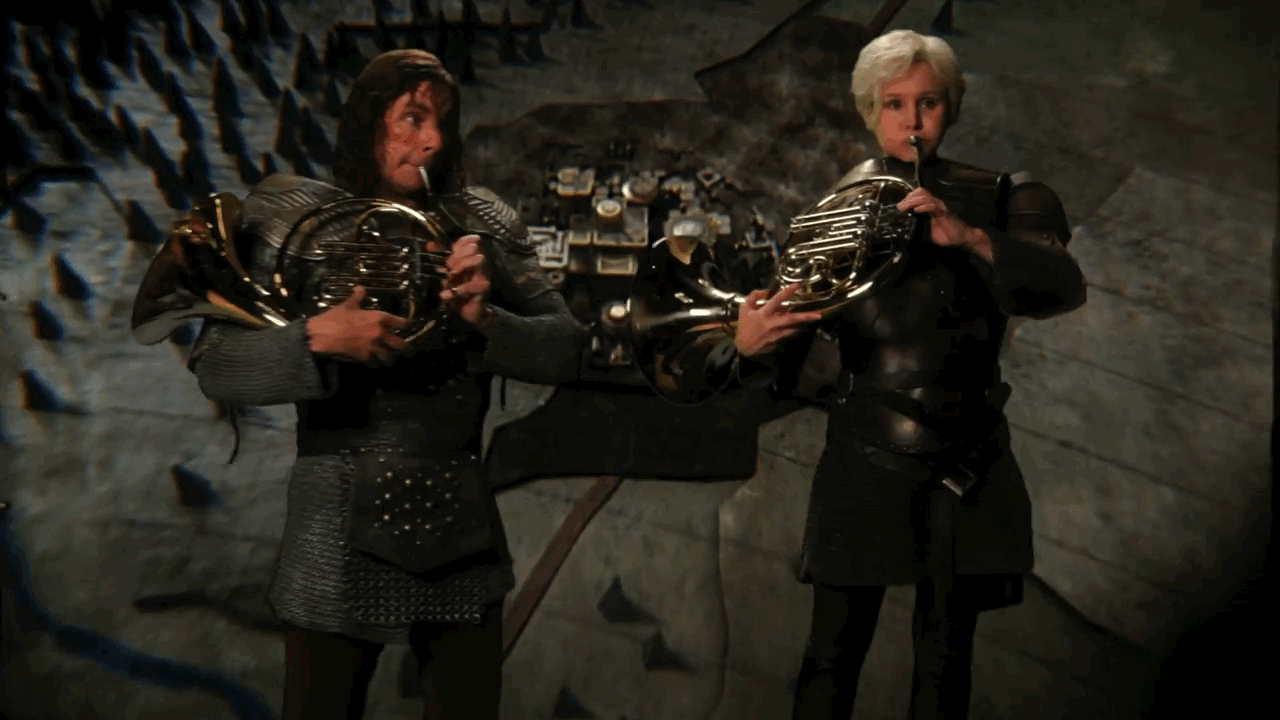 And even Dany and Jon Snow get in on the umm…*action*
Can you say, #FANFIC?!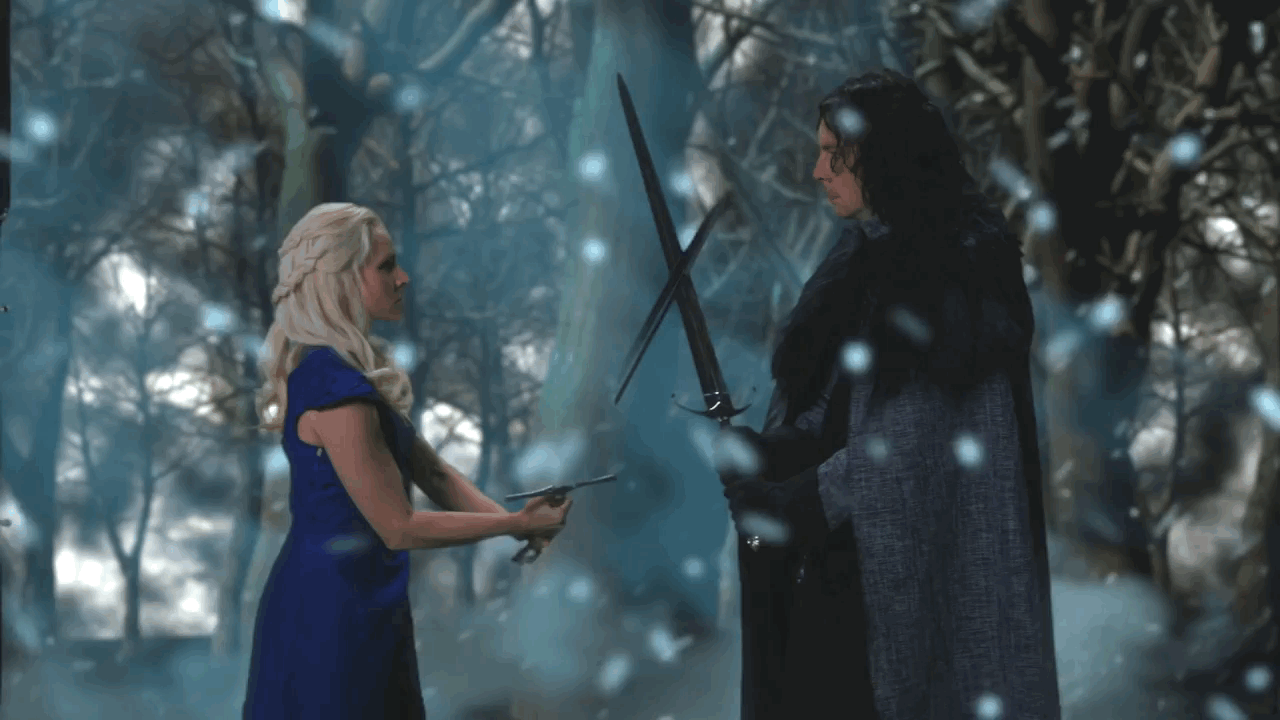 Watch the full video to see all the brilliant Game of Thrones love and prep for the Season 7 premiere:
https://www.youtube.com/watch?v=tbEKBfJ3bLI?feature=oembed
We don't know what exactly will happen by the end of Game of Thrones, but hey, we'll always have this video of Kristen and Dax to comfort us through the inevitable drama ahead.