This new "Game of Thrones" image shows us that our favorite character is back: Sad Jon Snow
If you thought that this upcoming season of Game of Thrones would be all sunshine and rainbows, think again. Like the prior six seasons of HBO's epic saga, everything will be dark, grim, and snow in the world of Westeros. While we've still got 55 days before Season 7 premieres, there are now a few more images to hold us over for the time being.
All our favorite characters are back — or, at least the ones that aren't dead — and it seems that things are still super bleak in Winterfell. Just take a look at everyone's favorite un-dead semi-Stark, Jon Snow. While the image doesn't provide any sort of caption, you can just SENSE what Jon is thinking:
Hello darkness, my old friend.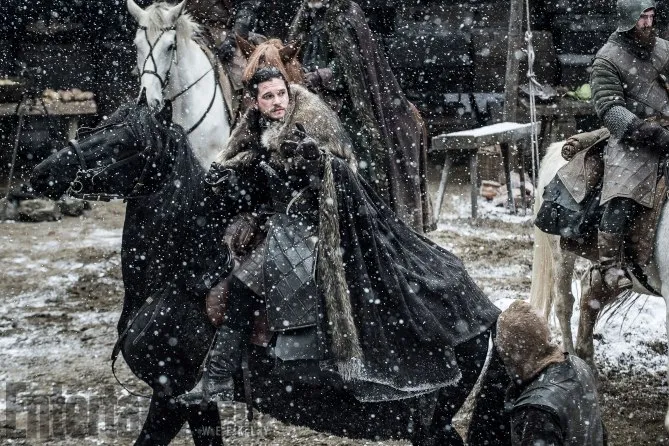 Sad Jon Snow is *so* sad, but you'd probably be really sad, too, if you died, came back to life, and where then forced to lead all of the North even though you were like "ugh do I have to?"
Entertainment Weekly released this brand new image (along with a few others that have us all kinds of excited), and while Jon looks like he's SEEN THINGS, at least he is still alive and clearly still fighting. Check out that epic cloak, too. That is the cloak of a KING.
Also can't help but notice that snow is gently falling in Winterfell, and you know what they say: Winter is coming. So is Game of Thrones, but not soon enough.