IMDb may have just accidentally revealed that this MAJOR "Game of Thrones" character is coming BACK
This post contains spoilers for Season 7 of Game of Thrones so if you haven't seen it or honestly don't want to know anything about upcoming episodes, row away as fast as you can!
We've been talking about this for weeks but it appears it's finally here: The long-awaited return of Gendry. The budding blacksmith and last remaining bastard of Robert Baratheon was last seen in season three, rowing away from Dragonstone after being rescued by Ser Davos. But now, he's finally rowing back into our lives during next week's episode "Eastwatch" — according to IMDb, that is.
The IMDb page for "Eastwatch" features Joe Dempsie in the cast listing for the first time since 2013: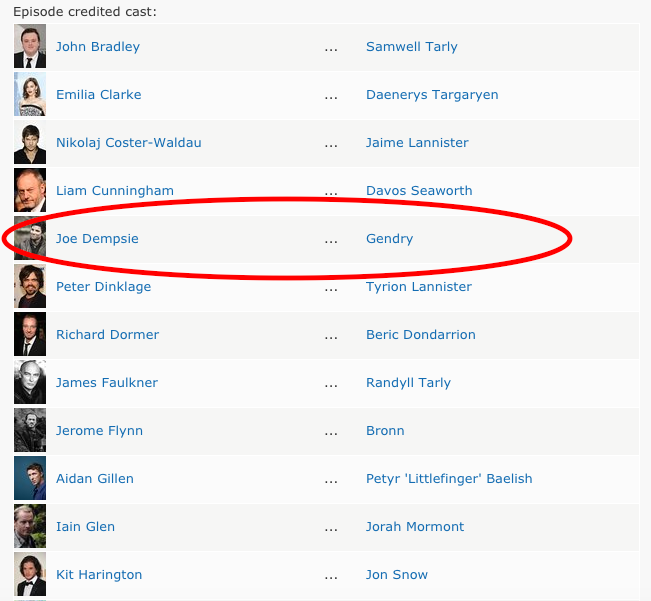 That's right, wedged between Liam Cunningham and Peter Dinklage is one Joe Dempsie!
This guy: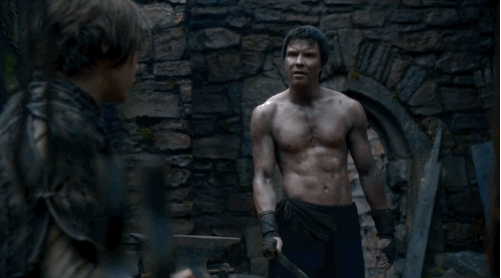 Much like IMDb announced Ed Sheeran's appearance in the Season 7 premiere, the entertainment website has revealed that we'll be meeting up with the beloved character in just a few days. Gendry's reappearance in the series has been speculated for years but Dempsie's appearance at the Season 7 premiere — not to mention being spotted in GoT's top filming site in Belfast — confirmed that we'd be seeing him again soon.
While we have no idea where Gendry will be making his grand reappearance — he *did* tell Davos that he knew nothing about swimming nor boats before rowing away — chances are, he'll quickly stumble into some drama. We honestly hope he reemerges The Hound-style or runs into Hot Pie, who will give him the SparkNotes version of everything he's missed.
Regardless, we have a feeling he'll find himself back in business as a blacksmith because Jon Snow will need one now that he's mining dragonglass. Seriously though, there's no way David Benioff and D.B. Weiss spent *that* much time telling us Gendry's an amazing blacksmith only to have him never forge anything again.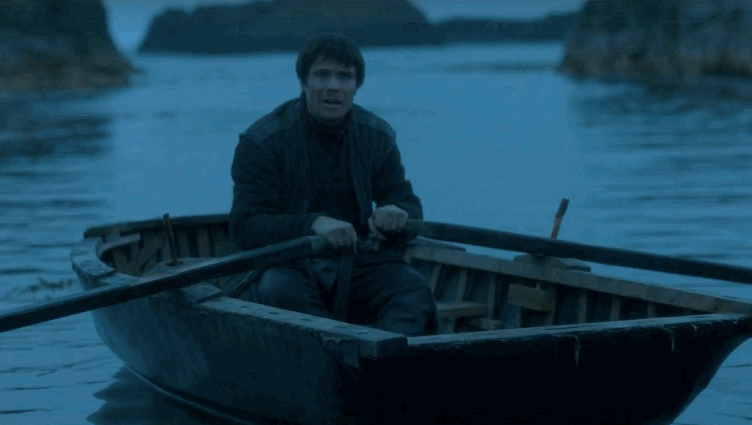 Gendry's long been one of the most curious characters on the HBO series.
During the first three seasons, he was an integral part of the drama over the Iron Throne before literally sailing off into the sunset (okay, rowing off in the middle of the night). That makes his return all the more interesting, seeing as most of the people who knew of his existence are either dead, or would assume he's long dead. But it seems the long absent character will return with a vengeance and once again become integral to the plot. In addition to being speculated as the blacksmith who will help Jon Snow forge his weapons to defeat the White Walkers, it's also been theorized that Gendry will revive the presumed dead House Baratheon.
While everything surrounding Gendry's reappearance on the show is a mystery, we're so happy to finally have him back. Now can he PLEASE reunite with Arya?!