Hold on, we just saw this character for the very *last* time on "Game of Thrones"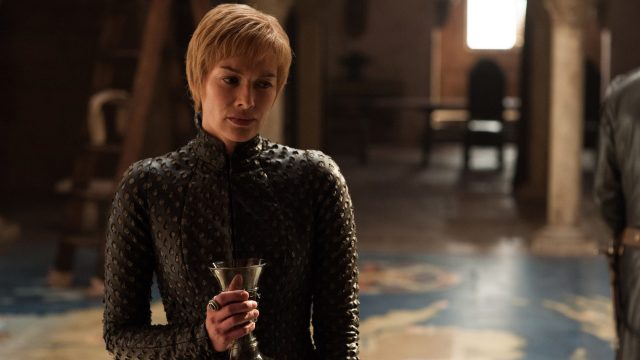 There are spoilers ahead for the latest Game of Thrones episode, "The Queen's Justice." If you haven't seen it yet, shoo. Go watch it on HBO Go right now.
As we learned Sunday night, the queens of Westeros got so much justice — some of it deserved, some of it a long time coming, and in the case of Lady Olenna, YAS QUEEN. Miss you already, Lady O.
But when it comes to queens serving up justice to other queens, things took a truly heartbreaking turn. Euron's "gift" to Cersei is none other than Ellaria Sand, the woman who killed Mycella during the Season 5 finale. Euron presented Cersei with Ellaria — along with her daughter, Tyene, and Yara — and Cersei's never looked happier. She's about to get so much justice, and locks Ellaria away in the dungeon, along with poisoning Tyene.
Tyene will die, and Cersei's going to see to it that this mother watches her own daughter die, just as Ellaria took Mycella away from her.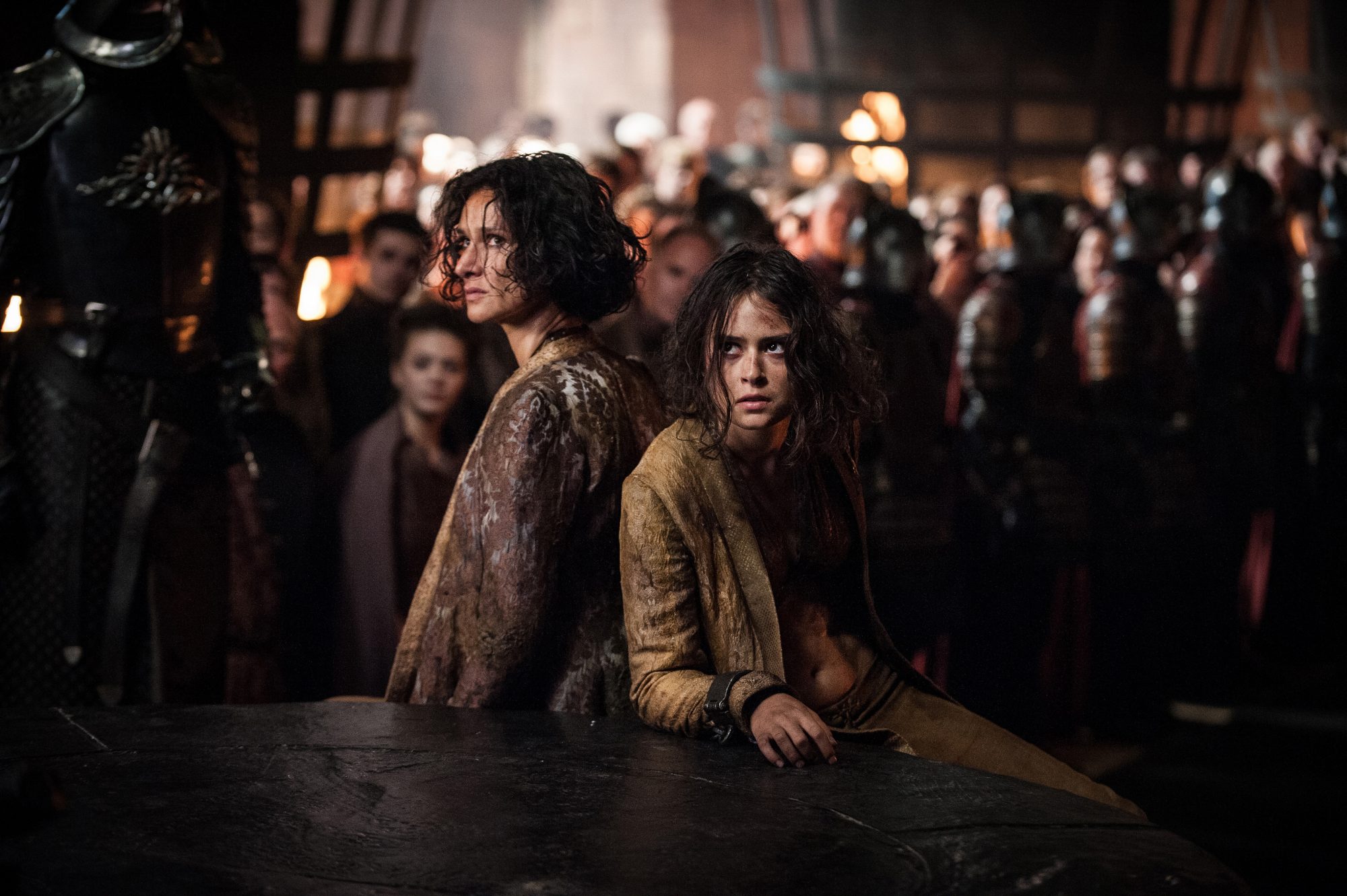 And now, just because you're locked in a dungeon on Game of Thrones, doesn't mean you're gone forever. However, in this case, it does. As Indira Varma explained to Entertainment Weekly, this is the last appearance of Ellaria and honestly, we're a little upset.
"It's all coming to a head and you have to get rid of less important characters that the audience hasn't had the chance to invest in as much,"  Varma told EW. "So I was expecting [her death]. I wasn't heartbroken. And I was like, 'As long as I die on screen…' and [showrunners David Benioff and Dan Weiss] were like 'Yeah!'  But of course I don't die on screen. I stay alive, I'm just not going to reappear. I think it's really clever."
Even though we don't see her die, we are thankful that she does indeed die off screen, because do you remember how her lover Oberyn died? Yeah, let's not talk about it.
So, go ahead and pour one out for this badass sand snake. We'll miss you, Ellaria.